Do New Yorkers Walk 10,000 Steps A Day? Fitbit Calls New York Most Active State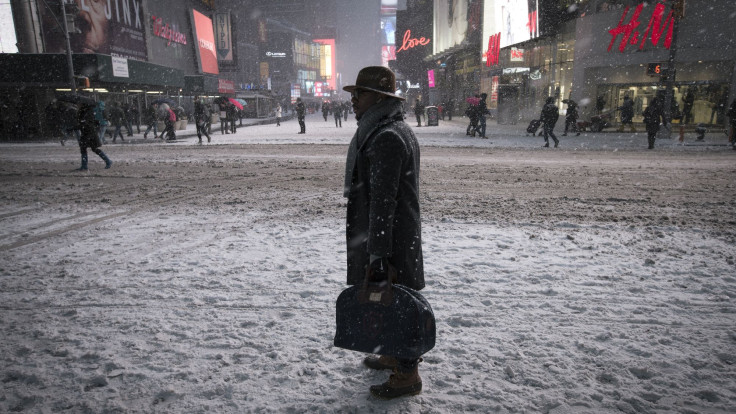 New York is the most active state in the U.S. regardless of the weather, according to a recent study from Fitbit. The study monitored Fitbit owners during summer and winter months and analyzed the amount of time each state's users spent engaging in physical activity.
New York came out on top year-round, while California, Hawaii, and Minnesota came in second, third and fifth places during the cold months of winter. During the summer, Minnesota, Wisconsin and Massachusetts were the most active states following New York. (Washington, D.C., which also was included in the study, ranked fourth during winter and fifth during summer.)
The Empire State's healthy reputation is undoubtedly due to the high population of New York City, the most populous metropolitan area in the United States and New York's largest city. NYC houses more than 8 million people, or nearly half of the state's 19 million residents.
New York City is a metropolis unlike any other. A majority of the city's inhabitants don't own vehicles, and many residents of its five boroughs -- Brooklyn, Queens, Manhattan, Staten Island and the Bronx -- opt for public transit, or walking. New York City residents often walk more than people living in any other U.S. city -- rain, shine or even when the temperatures drop into the single digits.
It's not difficult for New York City dwellers to meet the 10,000 steps a day that is currently recommended by several health-focused organizations for good health. And while this may seem like a lot, 10,000 steps isn't nearly as daunting as it sounds: It's roughly equal to three to four miles, depending on the length of a person's stride.
As a Brooklyn resident, I decided to track the steps I took on a daily basis. Armed with my Jawbone UP24, I embarked on my regular two-borough commute that takes me from south of Brooklyn's Prospect Park into Manhattan's Financial District five days a week.
Between my morning routine at home and commute into the office, I took 3,000 steps – 30 percent of the recommended amount of 10,000 steps a day. I took a walk at lunch and clocked in another 1,500 steps. After grabbing several water refills in the office kitchen and restroom trips, I hit 7,000 steps by 5 p.m. After work, I took the same route home, but stopped to take a yoga class in my neighborhood, which was located a few blocks from the subway. More steps. By the time I returned home, I was at 9,862 steps. When I turned in for the night, I reached 10,744 steps.
For some residents of the state of New York and most inhabitants of New York City, walking is a necessity. Most of the city's eight million citizens walk to work, or walk to the subway or a local bus to get to work. Many of them are forced to walk even further when public transit shuts down, which happens fairly often. But that's another story.
Until then, we'll happily take the title of the most active U.S. state.
© Copyright IBTimes 2022. All rights reserved.
FOLLOW MORE IBT NEWS ON THE BELOW CHANNELS