Doctors Use Lake Water Virus To Cure Heart Surgery Patient's Bacteria-Resistant Infection
A pond-dwelling virus was successfully used to cure a 76-year-old man's bacteria-resistant chest infection, which stemmed from an open heart surgery. Multiple attempts to treat the patient's infected chest wound failed until doctors decided in a January 2016 surgery to use bacteriophages, a type of virus that infects bacteria and known as "phages."
The hundred of thousands of phages, which were extracted from a pond in Niantic, Connecticut, appeared to combat the infection when antibiotics couldn't, according to a case study on the patient published Thursday in the journal Evolution, Medicine, and Public Health.
Benjamin Chan, a co-author of the study and associate research scientist in the Department of Ecology and Evolutionary Biology at Yale University, and his team of scientists, collected the phages used in the treatment. Chan studies different variations of phages sent to him by researchers around the world.
"Antibiotic resistance is becoming a more serious problem now, so phages are a good alternative," Chan said in the study. "It's a cool trade-off in that if the bacteria evolves to be resistant to the phage it becomes susceptible to antibiotics."
The patient had reportedly undergone several uneffective antibiotic treatments since 2013 until researchers suggested the experiential procedure.
The Food and Drug Administration and Yale University Human Investigation Committee reportedly approved the use of the phages, known as OMKO1.
"The bacteria are backed into an evolutionary corner," added the study's co-author Paul Turner, a professor of ecology and evolutionary biology at Yale.
Doctors then administered the phages with an antibiotic and observed the man as he began to show stable vital signs within days of the treatment.
Subsequent tests reportedly showed the treatment had absolved the chest infection, which allowed the patient to go without antibiotics for 18 months, according to the report.
However, researchers have yet to determine the effectiveness of the phages, as the case study was limited to just one patient. Chan told Motherboard that the researchers might have only been fortunate to receive positive results during the month-long procedure.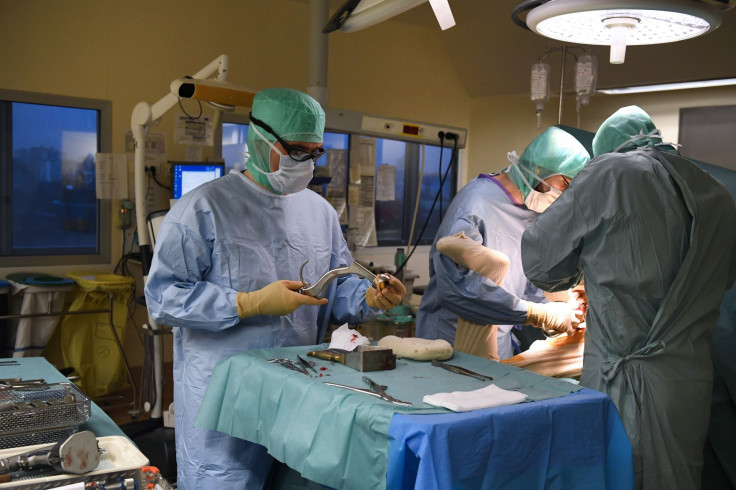 © Copyright IBTimes 2023. All rights reserved.