Does Donald Trump Lie? Fox News Anchor Says 'No,' That He Just 'Exaggerates And Spins'
During a recent guest spot on Fox Business Network, conservative host Stuart Varney and former Illinois Rep. Joe Walsh got into a heated discussion about President Donald Trump's track record when it comes to telling the truth. Walsh, a frequent critic of the president, is currently campaigning against Trump for the Republican nomination in 2020.
"Stuart, do you believe this president lies?" Walsh asked to begin the exchange, to which Varney almost immediately responded with, "No."
Varney, a veteran broadcaster who joined Fox News in 2004, later elaborated that he believes Trump "exaggerates and spins."
"Do you believe he's ever told the American people a lie?" Walsh asked one last time, which was again met with a prompt, "No," from Varney.
"O.K.," Walsh said, visibly bemused and tongue-tied.
Walsh had previously provided an example of Trump lying when pressed by Varney. Walsh cited that Trump lied about high-level phone calls between the U.S. and China, a fact that both China and Trump's have staff disputed. Varney said it was "not a lie."
The exchange comes amid tension between Trump and Fox News, a right-leaning 24-hour news network. Trump has said that Fox News does not "working for us anymore."
On Thursday, host Neil Cavuto pushed back against Trump's frustrations and attacks, firmly stating that Fox does not work for the president and rattling off a long list of false claims and broken promises that Trump has shared publicly.
Speaking with CNN's Brian Stelter on Sunday, Baltimore Sun critic David Zurawik pulled no punches reacting to the Varney-Walsh interview.
"You want state-run TV behind the iron curtain in 1961 Czechoslovakia? That's it," Zurawik said. "It's astonishing… That's an astonishing clip."
The Washington Post on Aug. 2 reported that Trump has told more than 10,000 false or misleading statements.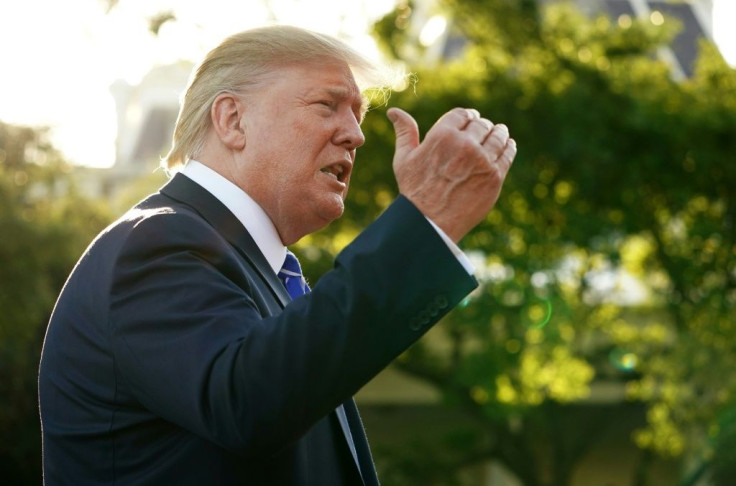 © Copyright IBTimes 2023. All rights reserved.