Does Fitbit Help You Lose Weight? 2016 New Year's Diet Craze Is All About Wearable Technology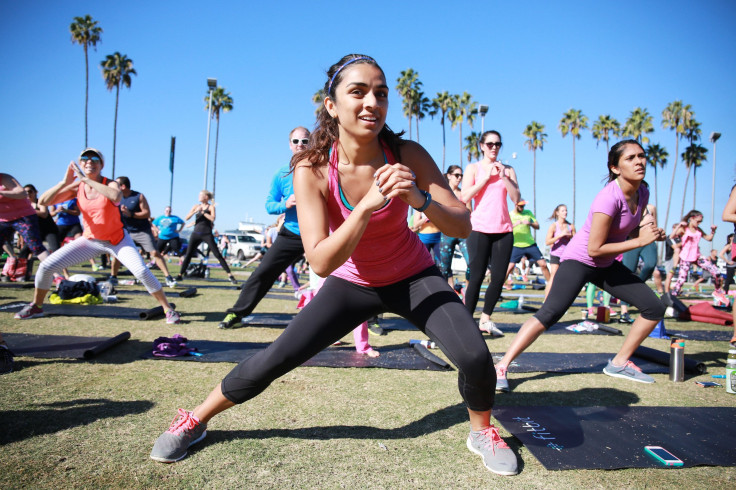 For Kendall Lake, 19, her Fitbit serves as a signal to how much exercise she is getting every day, motivating her to step it up if she needs to. She received the fitness wristband last year for Christmas, and donned the black band nearly every day for six months. Lake, a student at the University of Georgia, tracks everything from her sleep to her steps.
"I really enjoy checking my progress in the Fitbit app throughout the day to see how many steps I'm taking," said Lake, who is originally from Marietta, Georgia. "If I'm low, it may motivate me to go exercise, and if I'm high, it's a rewarding feeling to know that I'm being healthy. I think Fitbit has impacted my health because it's a very quantifiable measurement instead of just saying, 'Oh, I took a walk today.'"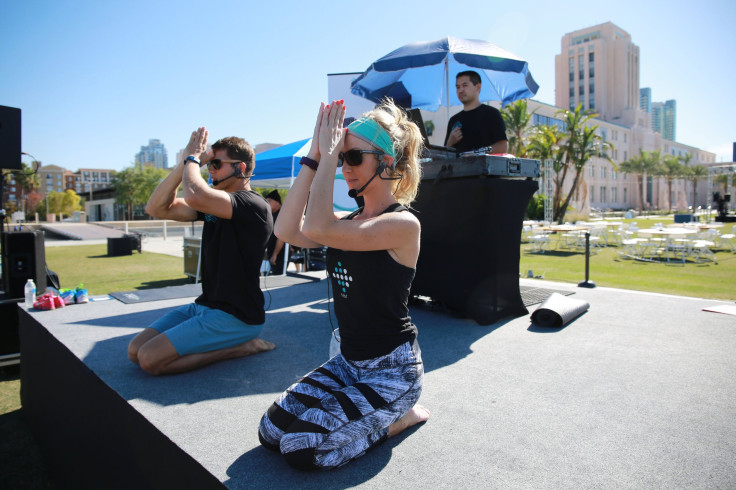 After the champagne-infused hangover subsides and the food coma that accompanies the holiday season finally fades, people across the country have traditionally hit the gym and adopted new dieting techniques, motivated by the new year to make lasting health and fitness changes. This year, as more and more people receive trendy, wearable fitness technology as holiday gifts, devices like the Fitbit are increasingly changing the health and fitness landscape, especially for millennials. But some health and nutrition industry experts said that while wearable technology will likely continue to be one of the biggest trends in 2016, there are drawbacks to relying solely on technology to reach health and fitness goals.
"Before technology kicked in and gave us all these fabulous toys, we would go out for a walk or run. Some folks joined gyms or other workout programs," said Judy Weitzman, a diet coach from Chicago. "We depended on the 'buddy' system to get to the gym regularly or to adhere to our running routine."
To fight off expanding waistlines, more people than ever are now tracking their health with wearable technology. This past holiday season, Fitbit dominated. The fitness tracker's app clutched the top spot on Apple's App Store Dec. 25, 26 and 27, beating out social media heavyweights like Snapchat and Instagram.
Fitbit, a wristband that tracks a person's activity, exercise, food, weight and sleep, synchs with an app to provide an array of services. Users can view progress with charts and graphs, set goals, compete with friends, log food and record workouts. Aside from Fitbit, other popular wearable fitness devices include Nike Fuel Band, Apple Watch, Samsung Galaxy Gear and Jawbone.
Forrester Research, a research and advisory firm that works with business and technology leaders, recently reported that 35 percent of millennials will buy a fitness wearable in the next year, and the International Food Information Council's 2015 Food and Health Survey found that over a third of millennials track daily food and beverage intake using an app or other means.
In general, it is more difficult for millennials to shed pounds than it was for their parents when they were in their twenties, according to a recent study from York University in Ontario, and adult obesity rates have steadily climbed in the past 10 years. Weitzman pointed to an array of reasons as to why millenials suffer from a multitude of health issues, from not understanding portion sizes to lack of sleep.
"In the 1970s a bagel was the size of a small tuna can and today they are twice as big. Portions served in restaurants are big enough for a family of four and people are cleaning their plates. It is insane," Weitzman said. "There are so many ways that millennials are taking in more calories. Fancy coffee drinks can add a lot of calories and some folks have one or two of these per day."
Arden Baila, an 18-year-old freshman at the University of Georgia, received her Fitbit two years ago for Christmas and uses it mostly to track her sleep and her steps.
"It encourages me to take the stairs or go work out when I might not have, especially when I was in high school and was hardly getting any steps at all. I would check online when I got home and use it to convince myself to go to the gym," Baila said. "I go through stages of either wearing it every single day all day and then not at all for like a month."
Stephanie Schmieder, a 20-year-old junior at Indiana University, also received her Fitbit in June as a gift. Schmieder wears the technology every day, even if she is not planning on working out, and is involved in challenges with her friends like the "workweek hustle," which is a race users can compete in against family and friends to see who can get the most steps Monday through Friday.
"I am a lot more inclined to get 10,000 steps [the U.S. government's daily recommendation] because I know exactly how many I've taken throughout the day. It buzzes when I reach 10,000 and that's enough motivation for me," Schmieder said.
Thomas Snyder, an international online personal trainer and nutrition coach specializing in fat loss, lifestyle issues and competition prep in Austin, Texas, said that new fitness technology has given millennials more accountability when it comes to their health and fitness goals. Snyder said the devices have also helped him assist others reach their goals no matter where in the world they are.
"There's a whole new social support aspect available to millennials now. You can compete with other users halfway around the world. You can chat with people who have the same goals as you who you might not even know in real life," said Snyder. "Accountability is such a clincher for so many folks and wearable technology allows people to seek accountability from all corners of the earth."
Still, Snyder acknowledged that the immense amount of information provided by the device can be overpowering, especially for beginners.
"New wearable technology provides data up the wazoo. So it's easy to get caught up in the details and get overwhelmed," Snyder said. "Simplicity is best for beginners; as long as their technology matches up with their ability and goals, it can be hugely beneficial."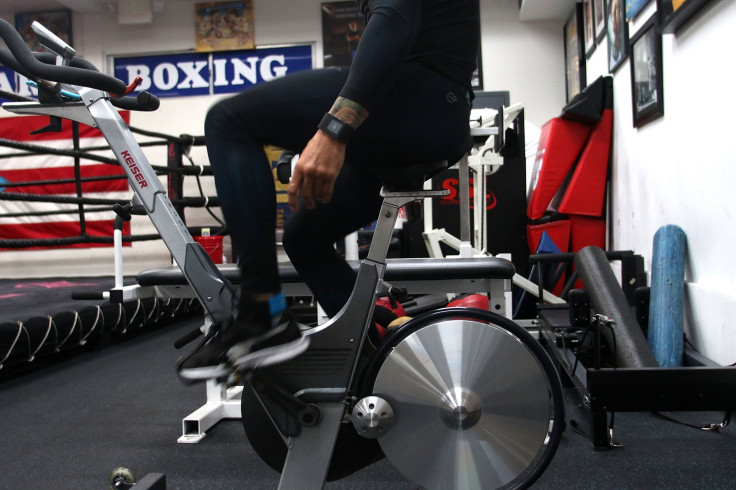 But Christine Palumbo, a registered dietician and nutritionist RDN from Naperville, Illinois, said while devices like the Fitbit do more help than harm, results can vary wildly from person to person depending on how they use it.
"Having a Fitbit is a constant reminder for the changes that people want to make, whether it's dietary changes or being physically fit. Do those reminders translate into action or change? I'm not so sure about that," Palumbo said. "They only work if you use them and make changes. And that's the problem with individuals. They want the weight loss good luck charm to rub off on them without having to do the necessary work or make the necessary lifestyle changes."
© Copyright IBTimes 2023. All rights reserved.