Does North West Look More Like Kim Kardashian Or Kanye West? Reality Star Shares New Pictures Of Daughter [PHOTOS]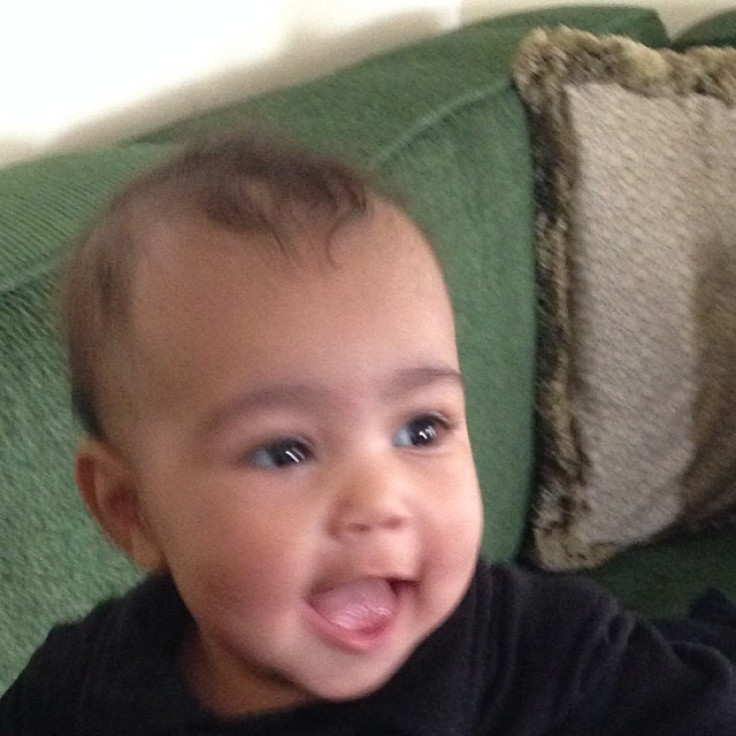 Kim Kardashian is not shy about sharing pictures of her daughter, North West. On Tuesday night, the new mother posted two new snapshots of the 5-month-old on Instagram, though fiancé Kanye West is believed not to want his daughter in the public eye too much due to his desire to control his own private image.
In one picture, North is held by the creative director of Givenchy, Riccardo Tisci. The other is a close-up of North smiling. It received nearly 1,000,000 "likes" from Kardashian's followers. North, whom they nicknamed 'Nori,' certainly resembles Kim, and she has her father's cheeks.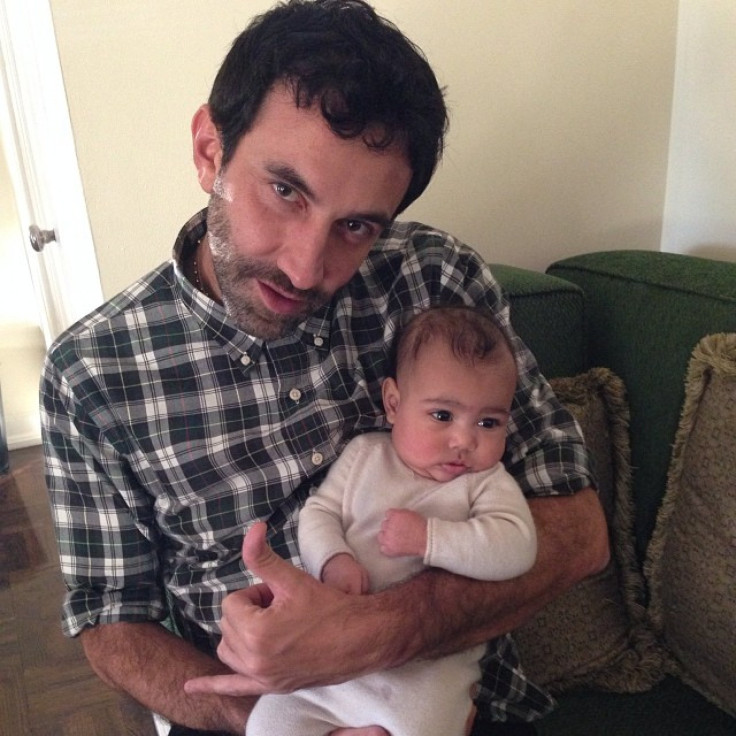 Back in October, Kardashian divulged that North is already living a life of luxury. She showed off clothes that designers such as Givenchy and Celine sent her for her newborn.
The outfits include a baby Bambi custom shirt, a lab coat and a leather dress.
Nothing less could be expected for Kardashian and her baby, as the reality star is known for wearing the top designer clothes on all occasions. The curvy mom was understandably excited about the gifts, posting them on Instagram along with brief thank you notes. "OMG Baby bambi custom shirt for North!!! Thank you Riccardo! #Givenchy," she wrote alongside a picture of the shirt and a personal note from Tisci.
Meanwhile, in other Kardashian news, the Atkins diet has apparently worked wonders for the reality star, who shows off her weight loss in a new Sears commercial alongside her sisters. She, Khloe, and Kourtney debuted their latest Kardashian Kollection for Sears this week, and Kim looks fantastic.
In a racy black dress from their collection, the 31-year-old Kim shows off ample cleavage and a small waist, just months after giving birth. Kim credited her 50-pound weight loss to the Atkins diet, a low-carbohydrate meal plan. Carbs are drastically reduced, and dieters consume more protein and fat than they would from a normal diet. The body then uses fat as fuel, causing rapid weight loss.
© Copyright IBTimes 2023. All rights reserved.