Does Twitter Need Dorsey? Five Things That Have Changed Since Jack's Been Back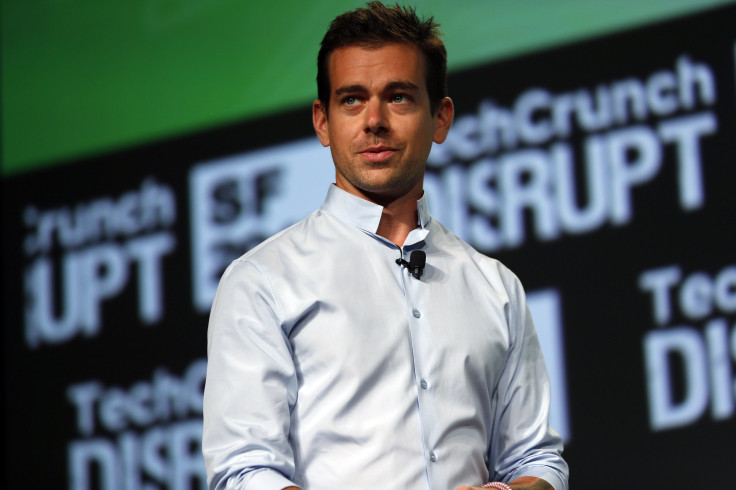 Keep it simple. Ship product. That was Twitter co-founder Jack Dorsey's message when he took over as CEO on an interim basis in June. "The more the product simplifies, the more the product seems straightforward. The more we ship and execute, the more we will have going forward," Dorsey told CNBC at the time.
Four months later, Dorsey not only cleaned up his long, unwieldy beard, he also kept his promise: Twitter launched new pages for the fall TV season that allow fans to follow the entire cast of a show with one click; direct messages were given 10,000 characters, making them more like email; and Twitter added a host of fun features like custom emoji and a tool to make your own selfie GIF.
Twitter released a "buy" button for direct purchase of products and has created "collections" for brands to host items for e-commerce. For the first time, brands can also pay for custom-made emoji, Coca-Cola has done.
But Twitter's most ambitious product in years may be around the corner: "Lightning" is the code name for a top-secret project expected to make Twitter even more engaging during live events such as sports and news. In addition, Dorsey is even tinkering with the 140-character soul of the service, meaning tweets themselves could get richer and more useful.
[Project Lightning] "could be the key to converting casual Twitter users into regulars, pushing the company more into the mainstream," said Deutsche Bank analyst Ross Sandler in a recent research note.
No Sacred Cows
Re/code reported that the Dorsey's appointment is imminent and that the board is working out roles for Chief Revenue Officer Adam Bain and Chief Financial Officer Anthony Noto. But one big unknown hangs over the process: Can Dorsey effectively run Twitter -- indeed, turn it around -- while also running Square, his payments startup set to have its own IPO this fall?
Wall Street is concerned. Twitter shares have whipsawed back and forth following the Re/code report, reflecting investor unease.
"Dorsey has strong followership within the Twitter inner circle, but the market and external observers will be left wondering whether Twitter could have attracted a better candidate for what Twitter needs today," said Jason Hanold, managing partner of Hanold Associates, an executive search firm. "Dorsey was once removed from the role, and has played more of a role of organizational glue, rather than strategic driver, since his return."
But some say there's no one better than Dorsey. "I don't think there are other candidates for this job," Twitter shareholder Chris Sacca told CNBC Thursday.
Business Insider's Henry Blodget agrees, but only if Dorsey leaves Square. "He will continue to run Square for a little while until he can disentangle himself," Blodget told CNBC Thursday. "If he's not willing to do that, the board is crazy to make him CEO."
Big Changes To Come
Sacca said only the founders have the vision to imagine the future of Twitter. Project Lightning has been touted as Twitter's biggest shift yet. Later this month, Twitter will host a mobile developers' conference to pitch to a group that the company has struggled to please in the past. Though it's unclear what Dorsey can take executive credit for over the last 100 days, Twitter has changed.
In addition, there are signs that, like Facebook, Twitter can be more than just Twitter. Live video streaming app Periscope, which has attracted a new, supportive community of creators and intrigued some of the biggest brands, appears to have killed off its main competitor, Meerkat, since Twitter acquired it in January.
"It's hard to tell what the previous leader gets the credit for. From the advertiser's point of view, one of the most significant announcements Twitter has ever made is setting the standard for video views at three seconds. That's a very generous standard for advertisers," said David Berkowitz, chief marketing officer of global digital marketing agency MRY.
Thanks to Bain, monetization has long been Twitter's strong suit. Twitter's revenue reached $502 million in the second-quarter of 2015, up from $312 million during that same time last year. "Nobody knows how to execute and sell like he does," said Twitter shareholder Sacca said to CNBC Thursday.
House In Order
Marketers, brands, celebrities and general users have all witnessed and contributed to the recent changes to Twitter. Unlike Facebook's minor tweaks of the News Feed that have caused rage in the past, Twitter is moving fast on both big and small features that have piqued the curiosity of its 316 million monthly active users. There's also a new birthday-celebration feature, though some have said that's a move to get data for future ad targeting.
"A lot of it is getting their house in order," Berkowitz said. "Some things that people have been clamoring more and frustrated when it's not there."
© Copyright IBTimes 2022. All rights reserved.
FOLLOW MORE IBT NEWS ON THE BELOW CHANNELS