Dog With 3 Legs Becomes Homeless After Owner Dies, Hopes For New Home
KEY POINTS
A 7-year-old Staffordshire bull terrier is waiting to be adopted following the death of his owner
The animal lost one of his front legs in a previous road accident
The dog is described as a "real sweetheart" who loves to explore different areas
A dog in England who lost a leg in an accident has been taken in by an animal shelter and is now looking for a new home.
The canine, named Baxter, was brought to the Dogs Trust West London center in the town of Uxbridge following his owner's death, the Mirror reported.
Prior to that, the 7-year-old Staffordshire bull terrier also lost one of his front legs in a road accident.
"Baxter is a real sweetheart, who hasn't had the best luck recently," Richard Moore, the manager at the Dogs Trust West London center, was quoted as saying by the outlet.
The animal is now waiting to be adopted by a family who can accept him for who he is.
"He is a sensitive soul who takes a little warming up to form special bonds with people, and he will need a family who can give him time and patience to build his confidence again," Moore said.
Baxter is also supposedly quite adventurous despite having only three legs.
"He's adapted extremely well to losing his front leg and loves to explore different areas, especially places with long grass where he can investigate all the scents," Moore added.
Baxter can live with children aged 12 and older. He is best suited to being the only one in the home, so he can be the focus of his new family.
Baxter does not get overly excited by treats or toys, but he will be more than happy to "receive some fuss or praise," according to Moore. He also wants to make friends with calm dogs that he can meet out on walks.
Anyone interested in adopting Baxter should visit Dogs Trust West London's rehoming website.
An estimated 3.4 million households in the U.K. gave up one pet in the 12 months leading up to April, data provided by the Pet Food Manufacturers Association (PFMA) showed.
Among these households, 60% gave up a dog.
Most of all the pet relinquishments, or around 71%, can be attributed to Gen Z and Millennials, the data showed. However, these age groups also made up 53% of new pet owners during the pandemic.
"We believe that many pets are being sold on to recuperate funds, in addition to being taken to rehoming centers," Nicole Paley, deputy chief executive officer of PFMA, said in a statement.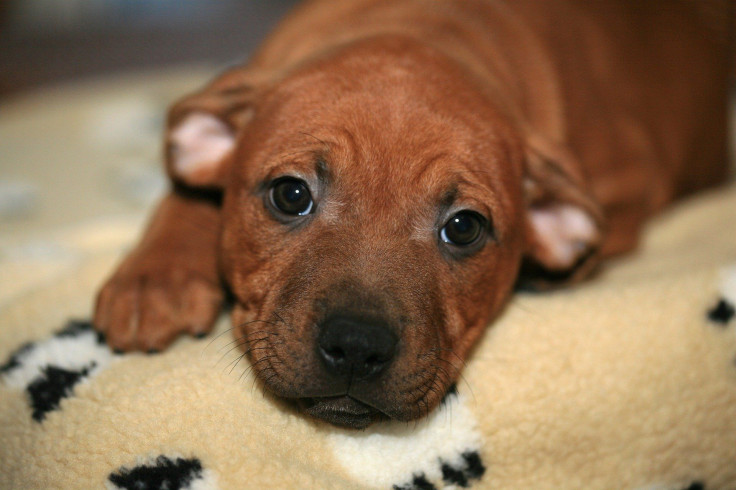 FOLLOW MORE IBT NEWS ON THE BELOW CHANNELS