Doing Business in Brazil: Opportunites Abound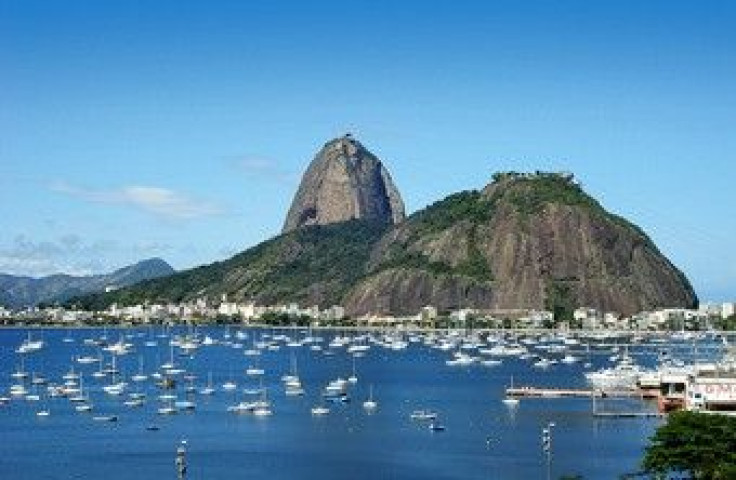 Brazil remains a hotbed of opportunity for those interesting in doing business internationally -- finding growth beyond the slow-growth U.S. borders.
It's full of multiple business opportunities, and one can navigate the country's Portuguese language with some trusted guides. From agriculture to transportation and services, the areas one can get involved with in Brazil's economic growth seem endless.
The country is known for its beautiful landscape and beautiful people. But what business types love most is that Brazil's growth rate is higher than G-7 countries, an investment grade rating, a GDP near $2 trillion, and a market base of 190 million residents, not to mention, says one expert, a strong manufacturing base -- making Brazil a good opportunity for small and mid-sized companies wanting to expand internationally.
Brazil business is well-developed in areas of agricultural, mining, manufacturing, and service industries. Also, Brazil has been expanding into world markets and now export several products, including airplanes, vehicles, coffee, and more. Brazil has been trying to reduce its dependence on foreign oil, making the country a leader in producing hydroelectric power, which has created multiple spin-off industries and opportunities, for example.
Other areas of rapid growth in addition to agriculture, involving coffee and soybeans and more, includes manufacturing -- as almost a third of Brazil's GDP is accounted for with the manufacturing of automobiles, computers, aircraft, and other durable goods.
Any investor thinking in doing business in Brazil needs to have key information regarding: (a) how to enter the market, (b) sources of funding, (c) investment incentives, (d) taxes, (e) labor, and (f) international trade, said Luis Fernando Lopez Cobo, in a special for the Miami Herald.
Cobo said the the main ways to enter Brazil's market is through a sales representative or distribution network, setting up a subsidiary or a branch, or acquiring an existing company in the country.
Funding can be an issue if one wants to set up a company in Brazil, since credit is quite expensive.
According to the Brazilian Central Bank, the median interest rate for a working capital loan from a commercial bank is about 28% per year and the median for a capital expenditures loan is around 23% per year, Cobo said. Larger companies, though, might tap the public markets through issuance of stock and/or bonds and notes. Other traditional forms of financing are available as well. For long-term financing, Brazilian firms use the Brazilian Development bank (BNDES).
Labor costs in Brazil are rising, as labor inflation, said Cobo, is among the highest in Latin America. The country also has many labor charges in addition to base salaries. Local tax and finance experts as consultants can help navigate that issue. Also, anyone doing business in Brazil will need a good accounting to navigate the country's tax system, which is rather complex.
The reward, however, is high for those willing to jump in. Return rates on investment are higher than they are in the U.S., and Brazil isn't just hot at the moment -- most economists agree that growth in the Latin American country has miles to go.
FOLLOW MORE IBT NEWS ON THE BELOW CHANNELS