Doja Cat Quickly Drinks, Vapes Before Getting On Stage To Accept BBMAs Trophy [Watch]
Doja Cat was seen quickly taking a sip of her drink and vaping before going on the stage to accept her Top R&B Female Artist trophy at the Billboard Music Awards (BBMAs), which was held at MGM Grand Garden Arena in Las Vegas on Sunday.
The moment was captured in a GIF, which quickly made rounds online.
The 26-year-old rapper, whose real name is Amala Ratna Zandile Dlamini, can be seen sipping a drink and taking a puff from her vape before walking toward the stage.
Unsurprisingly, people had a lot to say about what Cat did before collecting her trophy.
"This is embarrassing," a netizen wrote in a tweet. To this, another person replied, "nah u don't know how stressful that moment walking up infront of that many influential ppl is i would have taken two hits."
Another person joked, "I just want to say as South Africans this is not how we raised Doja, she stared doing this when she went to America." Meanwhile, another netizen noted, "Looks like an anxiety coping mechanism."
After the event, the rapper explained to Entertainment Tonight why she vaped and took a sip of her drink before claiming her award.
"I'm briefed on things, like there's things that I know, like when I'm nominated and things like that. But my mind is in other places," she said. "Like, 'Oh my god, Janet Jackson is 10 feet away from me.' And 'Oh my god, Mary J. Blige has also been 10 feet away from me for the last, how long have we been here?' And so my mind is on everything else."
She then said it was her "flat" speech that made her do it. "But then when it happens, [I go blank]," she added. "So, I was shocked and I ran up. And I was like, 'I need something.' Because I felt like my first speech was flat, a little bit? I don't know. But it was great. It was amazing."
Apart from being recognized as the Top R&B Female Artist, Cat also bagged the Top Viral Song award home for "Kiss Me More" and won the Top R&B Album award for her album titled "Planet Her" at this year's BBMAs.
The rapper also made headlines last month when she ran from the bathroom to the stage to collect her first Grammy trophy. Apparently, she almost missed her acceptance speech because she was taking a "piss" when her name was called.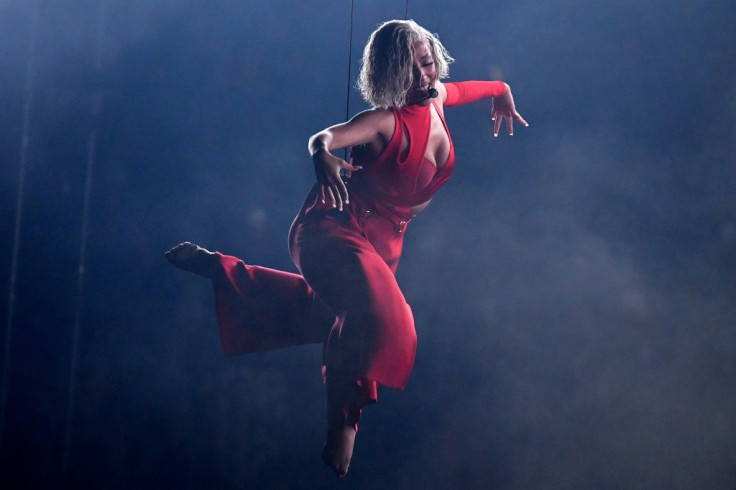 © Copyright IBTimes 2023. All rights reserved.