Dolly Parton Net Worth Will Shock You: 7 Facts About Her $350M Fortune
KEY POINTS
Dolly Parton's fortune was enough to land her a spot on Forbes' list of the richest self-made women in the country for 2021
The bulk of her wealth comes from her stake in the theme park Dollywood
She gets $0.08 every time a radio station plays one of her songs
Dolly Parton, one of the most iconic and successful country singers of all time, has built a staggering fortune over more than five decades in the entertainment industry.
The Tennessee native's wealth, which comes from diverse sources, was enough to land her a spot on Forbes' list of the richest self-made women in the country for 2021. Currently, the 76-year-old has a net worth of $350 million, according to the publication.
Here are seven facts about how Parton made her fortune that fans should know.
1. The bulk of her fortune comes from her stake in the theme park Dollywood
Co-founded in 1986, Dollywood is Parton's largest asset. The theme park is jointly owned by the singer and Herschend Family Entertainment and is located in the Knoxville-Smoky Mountains metroplex in Pigeon Forge, Tennessee.
Parton previously said that Dollywood was the best investment she ever made. The theme park welcomes about 3 million visitors and makes about $118 million annually, according to a South China Morning Post report.
Through the attraction, Parton was able to create jobs for more than 4,000 people in her home state.
2. She gets $0.08 every time a radio station plays one of her songs
Parton has composed over 3,000 songs, including "I Will Always Love You," "Jolene," "Coat of Many Colors" and "9 to 5," and she continues to make money from each one. Every time a radio station plays a song she wrote, she reportedly gets $0.08.
The musician earns approximately $2 per album sold and makes between $6 million and $8 million in royalty payments each year, according to Forbes.
3. She got $10 million in royalties for "I Will Always Love You" in the '90s
One of the songs that filled Parton's pockets the most was "I Will Always Love You," which she wrote in 1973. After she first released the track on March 18, 1974, the song hit no. 1 on the Billboard country chart on two occasions.
Parton reportedly earned $10 million in royalties from the track in the early 1990s – thanks to Whitney Houston's version of the song.
Houston's version spent 14 weeks at no. 1 on the Billboard Hot 100 and became one of the 10 best-selling singles of all time, shipping more than 20 million copies.
4. Parton is an accomplished actress
Aside from her successful music career, Parton also found success in TV and film.
She appeared in the movies "9 to 5," "The Best Little Whorehouse in Texas," "Steel Magnolias" and "Hannah Montana: The Movie," among others. She most recently starred in the 2020 Netflix musical film, "Christmas on the Square."
Parton also starred in the television movies "A Smoky Mountain Christmas," "Wild Texas Wind" and "Unlikely Angel."
5. She donated $1 million to coronavirus research
Parton is well-known for being an incredibly generous philanthropist. She's long been a champion of various causes, from childhood literacy to environmental conservation.
In 2020, Parton donated $1 million to COVID-19 research, and some of the money was used in the Moderna vaccine's development.
6. Parton released a new fragrance line
In 2021, the musician joined the fragrance community by releasing a new fragrance line, Dolly – Scent From Above, in partnership with Scent Beauty.
Parton said the perfume was inspired by her own personal scent and smells "excellently heavenly."
According to the brand, the fragrance has notes of mandarin, peony blossoms, jasmine, vanilla, sandalwood, musk and patchouli.
7. Parton has just released a new single
Parton recently surprised her fans with the release of a brand new song, "Big Dreams and Faded Jeans." The track is part of her upcoming collection of songs, which will serve as the companion album to her novel, "Run, Rose, Run."
The song is about a young woman who bravely packs her bags to pursue her dreams in Music City.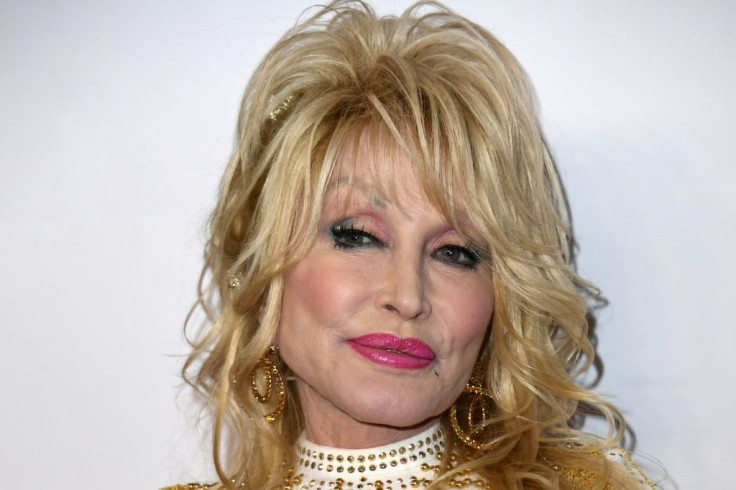 © Copyright IBTimes 2023. All rights reserved.