Dolly Parton Reveals The Artist She Wants To Work With For Her Upcoming Album
Dolly Parton is gearing up for a new album and wants an iconic singer to join her in the said musical project, E! News reported.
Parton's induction into the Rock & Roll Hall of Fame Saturday has inspired her to embrace a new genre that she thinks is perfect for her husband, Carl Thomas Dean, who is into rock and roll music. Aside from doing new kinds of songs, the "Here You Come Again" singer told the outlet in an exclusive interview that she is excited to collaborate with one particular singer.
"I'm hoping to have Elton John," she said. "And a lot of the big classic artists singing classic songs."
Parton went on to share that she wants her husband to enjoy her new album, so she is incorporating some of his favorite songs in it.
"He loves Mick Jagger, he loves "Satisfaction" — those kinds of songs," the "Jolene" revealed.
The 76-year-old country music legend also said she's hoping to re-record her cover of "Stairway to Heaven" with the track's original singers — Robert Plant and Jimmy Page of Led Zeppelin.
"We have a lot of favorite songs. He loves rock 'n' roll, he loves Led Zeppelin and he loves 'Stairway to Heaven.' So I'm going to do a lot of things like that for him," she explained.
The "Two Doors Down" artist earlier disclosed the reason why she no longer wants to go on concert tours.
"I do not think I will ever tour again...I like to stay a little closer to home with my husband. We're getting older now, and I don't want to be gone for four or five weeks at a time. Something could happen. I would not feel right about that, if I were gone and somebody needed me," she told Pollstar magazine in an interview that came out on Oct. 27. "I would feel bad if I had to leave a tour if somebody got sick at home and needed me and then I had to walk out on the fans."
Despite her age, Parton believes she can learn new things and accomplish more in the music industry.
"Every day, something new comes up and I have to get in there and be there. I can't leave that in the hands of other people. I have to be there to make sure it is being done that I want it to be done," she said in April.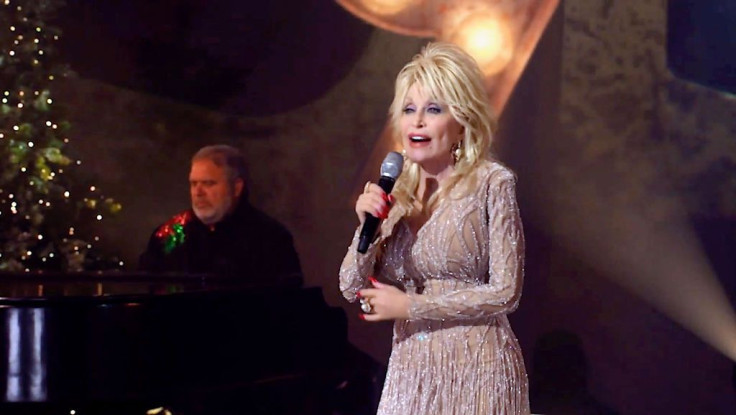 © Copyright IBTimes 2023. All rights reserved.
FOLLOW MORE IBT NEWS ON THE BELOW CHANNELS