Dolly Parton's 2020 Christmas Special: Watch 5 Of The Best Moments
What a Holly Dolly Christmas!
Dolly Parton performed a new Christmas special on CBS on Sunday night and now we're counting down the best moments of the 2020 program.
The 74-year-old's special, "A Holly Dolly Christmas," was named after her new Christmas album of the same name which features artists like Michael Buble, Miley Cyrus, and Billy Ray Cyrus. She performed some of these songs on the special while talking about her favorite holiday memories and traditions.
Here are five of the best moments of the entire night:
"Circle of Love"
This specific song was written by Parton for country star Jennifer Nettles in 2016 for both her Christmas album and Parton's 2016 movie, "Dolly Parton's Christmas of Many Colors: Circle of Love," according to Songfacts. It also gives an ode to her deep Christian roots, as she explains in the special.
Parton sang this song herself on her Christmas special, and it can be heard on her newest album, "A Holly Dolly Christmas."
"Coat of Many Colors"
This sentimental song is based on real events in Parton's life. The country singer explained during the special that the song was inspired by her own mother and about a coat she hand-stitched together from rags.
The track talks about the Parton family not having much money, but since her mother had handmade her a coat of many colors, she was rich in love.
"I Saw Mommy Kissing Santa Claus"
Parton explained that she loved the 1952 version of the classic song. When she recorded "A Holly Dolly Christmas," she decided to make her own version for kids.
This led to her talking about her Imagination Library program for children in the U.S., Canada, Australia, and the U.K. In this program, children up to age five get one free book a month to encourage reading, according to her website.
"Precious Memories"
After explaining to viewers how she grew up in the Tennessee mountains with her 11 brothers and sisters and without a lot of money, Parton talked about how precious her memories are growing up on so much kindness and love. Some of her favorite memories came from her childhood, which inspired her to sing this specific song.
This track is actually a gospel song that is nearly 100-years-old, but it has a little Parton twist on it.
"I Still Believe"
This was the final song of the special, and she might have saved the best for last. Parton wrote the song after the entire world suffered greatly this year with the global pandemic. She closed the show by explaining what she wishes for and sharing that she still believes that things will eventually get better.
"I do wish you a Merry Merry Christmas, no matter how limited it might be this year. And I'm hoping for a better New Year. I'm sure you are because Lordy this couldn't get much crazier could it?" Parton said.
Fans wanting to watch the entire "A Holly Dolly Christmas" special can stream it now on CBS All Access.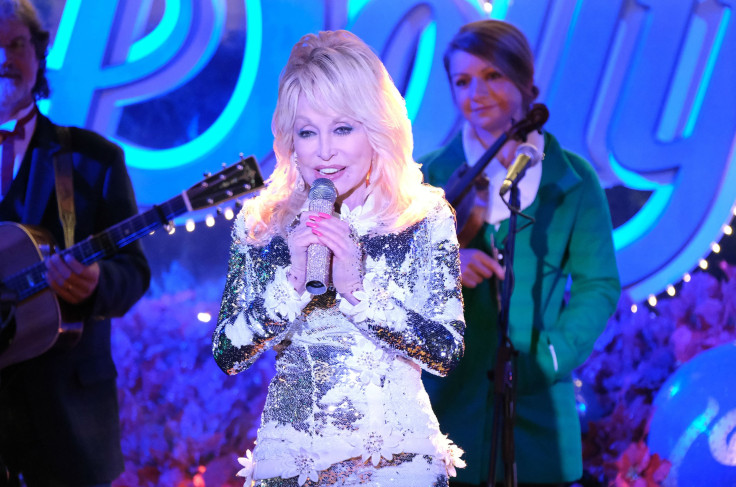 © Copyright IBTimes 2023. All rights reserved.