Domestic Violence 2016: Phoenix Father Murders Daughters, Commits Suicide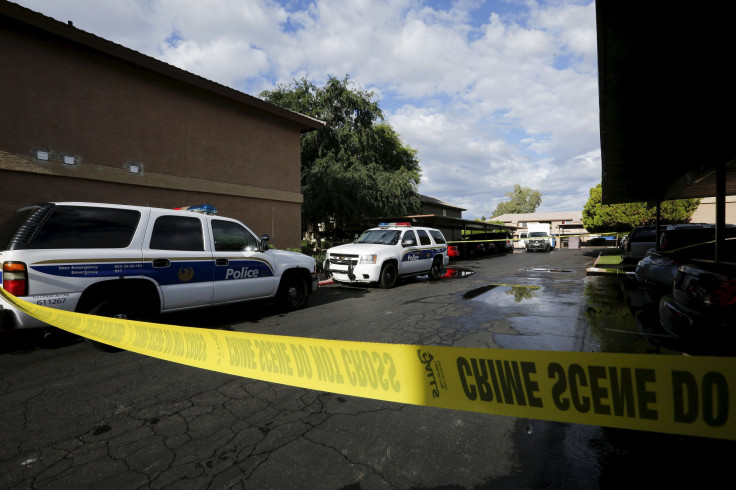 A father in Arizona reportedly shot and killed himself after fatally shooting his two daughters Sunday. Police responded to neighbors' calls reporting gunshots heard coming from the man's home in the West Valley area of Phoenix.
The girls' mother also called local police and told authorities she was worried about her daughters' safety. When they arrived, police found the man and one of his daughters dead. The second child was pronounced dead when she arrived at the hospital.
Carmen Castillo was already divorced from Jerad Arismendez and was following the orders of their court-approved custody arrangement when she allowed her daughters – 5-year-old Audrey and 4-year-old Ariah Arismendez – to stay with their father for the weekend. Castillo had filed a restriction order against Arismendez in June, just before their divorce finalized in August.
However, the mother of two suggested "reasonable restrictions" for Arismendez's visitation with his children, which granted him "unrestricted" access to his daughters every other weekend and every other holiday as well as on his birthday and Father's Day each year, according to AZ Central.
In court documents, Castillo said unrestricted visits between Arismendez and his daughters could "endanger the children's physical, mental or emotional health" and she cited his heavy drinking habits and violent behavior towards her. Arismendez also had previous run-ins with the law in two separate incidents unrelated to Castillo, including charges of assault and criminal damage in 2013 and two separate charges of disorderly conduct in 2006.
Castillo has not commented on the tragedy at this time. However, family members of the two slain girls have set up a GoFundMe page for donations towards the children's funeral expenses. On Tuesday, Palm Valley Elementary School sent letters home with students and offered the help of the school's psychologist for any of the girls' friends who needed additional counseling following their deaths.
© Copyright IBTimes 2022. All rights reserved.
FOLLOW MORE IBT NEWS ON THE BELOW CHANNELS