Donald Trump Jr. Hunts Goats In Turkey As His President-Elect Father Selects Cabinet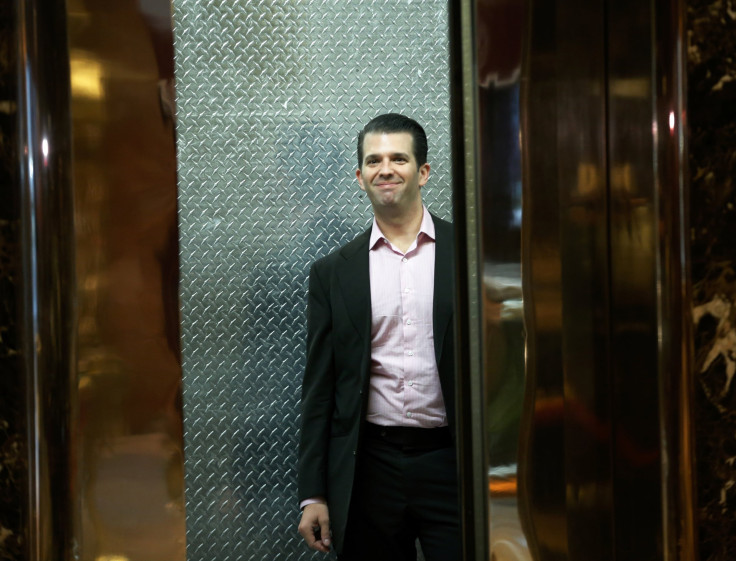 Dozens of Americans vowed to leave the country after Republican Donald Trump was elected president earlier this month, but his son actually did — temporarily. Donald Trump Jr. went hunting in Antalya, Turkey recently during a three-day stay in the coastal resort city, the Doğan News Agency reported Tuesday.
Trump, 38, reportedly traveled to Antalya, the country's fastest-growing city, where he had extra security and received special permission from park authorities to shoot two wild goats. He flew out Tuesday morning to Germany, according to the news agency.
Trump and his brother, 32-year-old Eric Trump, were avid hunters both before and during the election cycle.
In 2011, the Zimbabwe Conservation Task Force investigated the duo after they appeared in viral photos after killing big game animals like an elephant, a buffalo and a crocodile there, the Associated Press reported. The men were accused of coordinating their hunting trip through an unlicensed South African company and later outraged activists when they claimed to have donated the meat.
"It is an insult to say 'we gave away the meat.' They mustn't turn around and say that they shot those animals for conservation either," Johnny Rodrigues, then the head of the conservation task force, told the AP. "This is the problem with those who they think they can come to manipulate and control people, destroy natural resources and say 'we came to help.' We don't want them here."
Earlier this year, just before the February Iowa caucuses, the Trump sons went pheasant hunting with journalists in the Hawkeye State, the Washington Post reported. In August, they participated in a hunting event aimed at raising money for a victim of the 2012 Benghazi attack.
The president-elect himself addressed the controversy last year, saying that he's a "big believer" in the Second Amendment, which gives Americans the right to bear arms.
"My sons love to hunt," the Telegraph reported Donald Trump said. "Eric is a hunter. He puts it on a par with golf — ahead of golf. And my other son is a hunter. They are great marksmen, great shots. I like to play golf."
CORRECTION: 12:23 p.m. EST — This story and headline have been updated to reflect that Donald Trump Jr., not Eric Trump as originally reported by Turkish news outlets, traveled to Turkey on a recent hunting trip proposed by a friend. He hunted goats, not deer.
© Copyright IBTimes 2023. All rights reserved.