Donald Trump Muslim Ban: Reince Priebus Says More Countries Could Be Added To Executive Order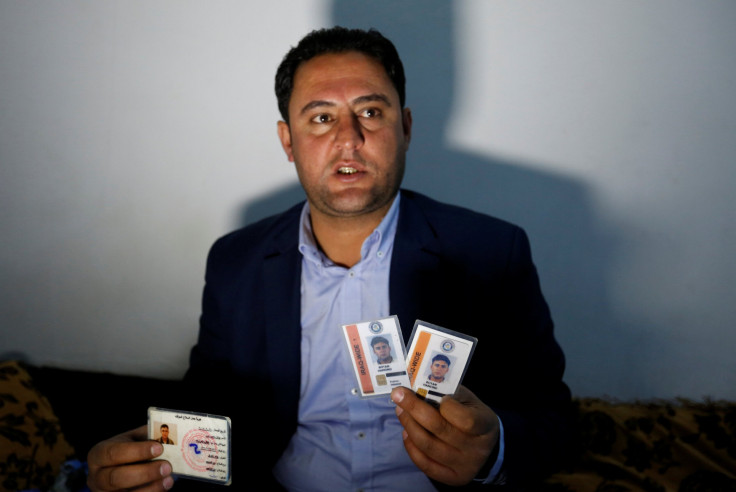 UPDATE: 6:55 p.m. EST — Homeland Security Secretary John Kelly issued a statement Sunday saying permanent U.S. residents would not be affected by the executive order.
Original story
President Donald Trump's temporary suspension of the U.S. refugee program took center stage Sunday as Sen. John McCain called it "confusing" and White House chief of staff Reince Priebus suggested more countries could be added to the list.
Trump signed an executive order Friday that indefinitely prevents Syrian refugees from entering the United States and limits the flow of other refugees for 120 days. He also cut the number of eventual admissions in 2017 from 110,000 to 50,000, giving preference to Christian and other minority refugees from Muslim-majority countries.
Also subjected to a temporary ban are travelers from Iran, Iraq, Libya, Somalia, Sudan and Yemen, including those who have worked with the U.S. military in the fight against terrorists, until "extreme vetting" procedures can be developed.
The order caused chaos at airports Saturday and a federal judge in Brooklyn, New York, issued an order staying implementation of the executive order. It also brought rebukes from foreign leaders.
White House spokesman Sean Spicer noted just 109 of the 325,000 foreigners who traveled to the United States Saturday were detained and agreed 177 others were prevented from boarding planes. Spicer said the seven countries were singled out because they had been named by the previous administration as terrorist havens.
"We shouldn't let people just re-enter the country who are not citizens of the United States because they have gone to a place we have concerns about. They should be asked certain questions. They should go through extreme vetting to make sure that when they re-enter that they continue to do so with peaceful purposes," Spicer said on ABC's "This Week."
McCain, R-Ariz., criticized the order in an appearance on CBS' "Face the Nation," calling it "confusing" and saying the White House failed to give proper instructions to Customs and Border Patrol agents dealing with the visa-holders from the now-banned countries. He also criticized the White House for not taking direction from the Department of Homeland Security and the military.
Priebus defended the executive order on CNN's "State of the Union" and NBC's "Meet the Press," saying it was necessary to protect the United States from terrorism. When it was pointed out that none of the acts of terrorism perpetrated in the United States were committed by immigrants with ties to the seven named countries, Priebus said the order was a first step and could be expanded to include more countries.
Priebus said, however, green card holders would not be affected although they might be subjected to closer questioning upon trying to re-enter the United States.
Senate Majority Leader Mitch McConnell, R-Ky., said on "This Week" he is against any move that would impose a religious litmus test on immigrants but defended the executive order, asking who could be against tighter vetting procedures.
"I think it's important to remember, as I said, a lot of Muslims are our best sources in the war against terror," McConnell said.
Rep. Seth Moulton, D-Mass., said on "This Week" Trump's travel ban is making Americans less safe. Moulton said there's nothing in the executive order improving the vetting process, and, in fact, it provides propaganda for the Islamic State group that will make it more difficult for U.S. troops to gain cooperation in places like Iraq and Afghanistan.
"Trump is doing things for political gain and not in the best interests of national security," Moulton said.
Former CIA Director and Defense Secretary Bob Gates, who served eight presidents, warned the president not to allow his rhetoric to create an impression around the world that the United States is withdrawing from a leadership role because that will create, "whether we want it or not, a vacuum, and that vacuum will not be filled by benign forces."
Gates said he also is concerned about the executive order revamping the National Security Council, which reduces the role of intelligence and military officials. He call that "a big mistake."
Priebus said the director of the CIA and the Joint Chiefs of Staff could participate in NSC meetings any time they wanted.
© Copyright IBTimes 2023. All rights reserved.