Donald Trump vs. Hillary Clinton: Why Does Trump Want More Than 3 Debates?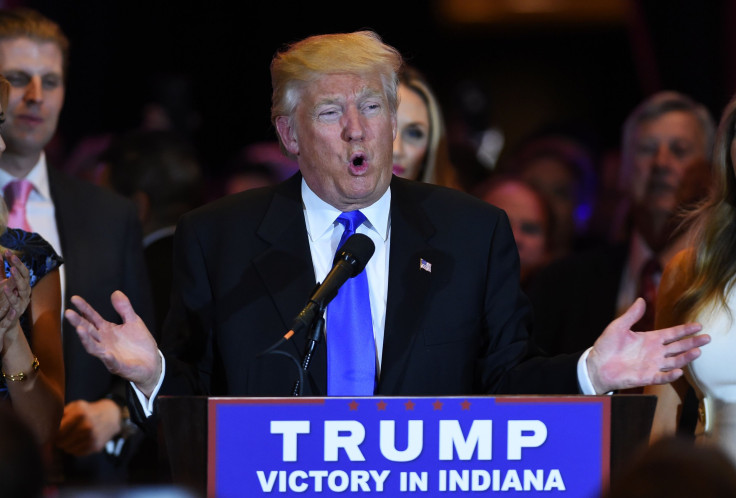 During the Republican primary race, now-presumptive GOP nominee Donald Trump skipped out on one debate and threatened to bail on more. But as the real estate mogul eyes the general election, he wants as many shots at the Democratic nominee as he can get.
Trump said Thursday that he would be open to more than the three debates typically scheduled between the Democratic and Republican nominees in the general election. Three debates has become the standard since the 2000 race between Al Gore and George W. Bush.
"I think the debates are going to be positive for me," Trump said in an interview on CNBC's "Squawk Box." "I sort of wish we had more than three. We have three. There are three scheduled. And I think we should perhaps have more than three, if you want to know the truth, because there is a lot going on."
It is not hard to imagine why Trump wants more debates. Conventional wisdom says that whoever is trailing in an election stands to benefit more from additional debates and more chances to directly critique the opponent's message. While Democratic front-runner Hillary Clinton has not yet wrapped up her party's nomination, most polls suggest that she leads Trump nationally. While some recent polls have suggested that the gap is closing, Clinton is still ahead. Even Clinton's historically high unfavorable numbers, which hover around 55 percent, are topped by Trump's record negative numbers, which are near 70 percent.
For Trump to make up that ground he will have to confront Clinton, and debates provide a great opportunity for that. Still, the strategy represents a change of pace for the businessman. Protecting a sizable lead during the Republican race, he was consistently reluctant to participate in more debates, potentially wary of making mistakes. In January, he hosted a veterans' fundraiser that aired simultaneously with the GOP debate right before the Iowa caucuses. Sen. Ted Cruz of Texas beat him there.
Meanwhile, if Clinton resists Trump's suggestion to expand the debate schedule she will be in familiar territory. Ahead of the New York primary in April, Clinton was accused by rival Sen. Bernie Sanders of Vermont of refusing to debate him in order to protect her own lead. She eventually relented and agreed to a pre-primary debate in Brooklyn. Then she won New York by a wide margin.
© Copyright IBTimes 2023. All rights reserved.
FOLLOW MORE IBT NEWS ON THE BELOW CHANNELS