Donald Trump's CARES Act Photo Criticized For Lack Of Social Distancing: POTUS 'Bad Example'
KEY POINTS
Donald Trump's photo criticized for for lack of social distancing
Donald Trump accused of genocide
Donald Trump lets Americans die, Twitter users say
Donald Trump's recent photo has been criticized.
The president posed for a photographed after signing the CARES act. However, it received n intense backlash from the netizens who noticed that the people behind him are not observing what they recommended – "social distancing."
"Why are you all standing so close together? Why don't you lead by example and practice social distancing @realDonaldTrump," @Decca111 asked.
"What a poor example of CDC calling for self distance. You all SUCK," @igfsr opined.
"What The [explicit] happened to #SocialDistancing in the white house? Setting a really bad example there Spanky," @KIMKlt61 commented.
Meanwhile, some thanked Trump for not inviting any Democrats in the meeting and slammed the Republicans for failing to set a good example for the country.
"Happy @realDonaldTrump decided not to invite any Democrats to this social distancing nightmare. Sad that the Republicans forgot to set a good example for our country AND put Dr. Fauci (on the far left looking uncomfortable) in danger," @evancolchamiro wrote.
Meanwhile, some also criticized Trump for downplaying coronavirus. For them, the POTUS did not act with urgency when he learned about the first case of COVID-19 in the country.
"Donald Trump knew in January dangers of Coronavirus. Didn't buy, produce mass tests. Didn't push social distancing until mid-March. Used microphone to distort, distract severity of COVID19 to flu. Continues to lie about treatments; over factual, medical and scientific information," one wrote.
Although many criticized the POTUS, he also has a lot of supporters. One online user said that he has full faith in the president and his administration to defeat his coronavirus.
In related news, Trump was accused of genocide by author and political commentator Jared Yates Sexton. According to him, Trump's decision to withhold necessary supplies for political purposes constitutes genocide.
Sexton made the comment after Trump said that he doesn't believe hospitals need 40,000 or 30,000 ventilators. Meanwhile, several also felt that the POTUS was letting Americans die.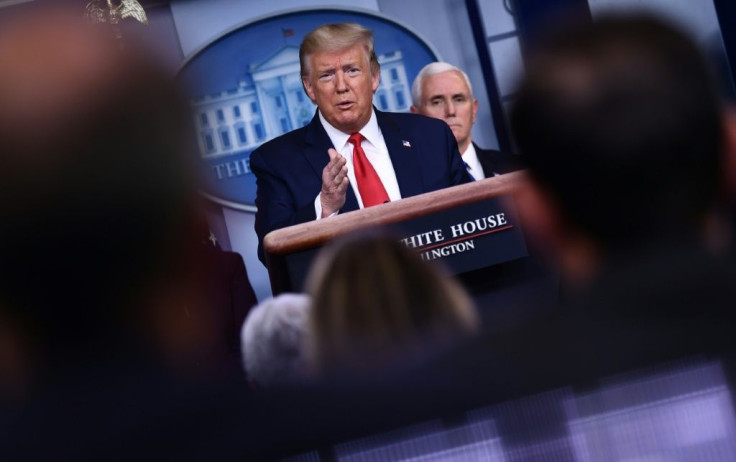 © Copyright IBTimes 2023. All rights reserved.