Donald Trump's Latinos: Voters Talk About Why They're Supporting His Presidential Bid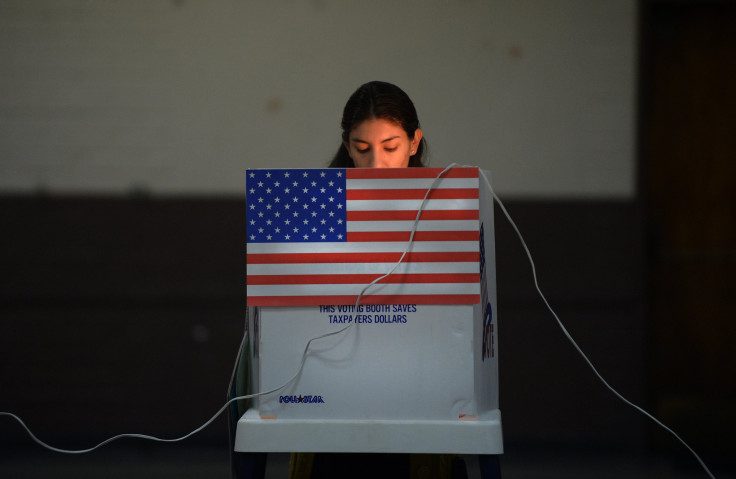 On the presidential campaign trail, Donald Trump is promising to make the United States less hospitable for the estimated 11 million undocumented immigrants who live here. That sentiment — and the way in which the billionaire real-estate mogul expresses it — is angering Latinos, the vast majority of whom have a negative view of Trump, polls show.
Latinos are 17 percent — and the fastest -growing segment — of the U.S. population, according to the U.S. Census Bureau's latest figures. Some 53 million Americans are Hispanic. And a study by the Pew Research Center estimates 27.3 million Latinos will be eligible to vote in the 2016 presidential election — many in states that didn't previously have a large Latino presence, such as Ohio, Wisconsin and North Carolina.
Given Trump's blunt campaign rhetoric—which includes promises of building an impenetrable wall at the U.S.-Mexico border and massive immigration raids — it will be difficult for him to win a large slice of the Latino vote. But the Republican candidate is making some inroads with Hispanic voters. His best chances are with men. According to the Pew Research Center, Hispanic women supported Democrats over Republicans in the 2014 election by a margin of 66 percent to 32 percent, compared with 57 percent to 41 percent among Hispanic men.
Here are four Latino voters, explaining why Trump's message resonates with them.
Meet The Latinos Who Love Trump: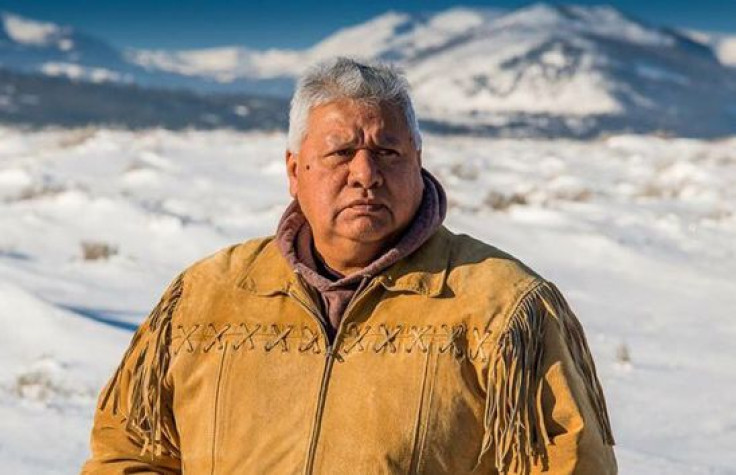 Erny Rangel
Occupation: Semi-retired Commercial Truck Driver
Location: Moline, Illinois
Age: 72
When Erny Rangel was a boy, he found out his mother — who hailed from Mexico — was an undocumented immigrant. She didn't tell her son outright. But when it all made sense to Rangel at an older age, he decided he no longer supported U.S. immigration policies that he believes made it easy for employers to exploit workers like his mother. It's why he's now an ardent opponent of undocumented immigration and supporter of Trump.
"I was just a young child when I heard about [my mother's immigration status]. I didn't know anything about citizenship or legalities. What she told me was that she was brought over in a clothes trunk. They put her underneath some clothes and brought her over the border. It didn't make sense until I was about 19 or 20, when she asked me to take her to Chicago to file some papers for her citizenship. So, at the time, I asked her how long it had been going on. She said, 'I've been trying to get my papers for 20 years.' She worked as a cook in a restaurant and she wasn't making much money. She was making a lot less than I think she should have been making.
But perhaps because of the fact that she still hadn't gotten her papers, [her employers] felt like they had her by the short hairs. They can do whatever they want. Along comes Trump. Things are a mess right now. I don't care if I'm Hispanic or not. What I really like about him is that he wants to do things the right way, the legal way. If we were to fix the immigration system, people wouldn't try to be illegal and things would be a lot better. They would feel a lot better about themselves."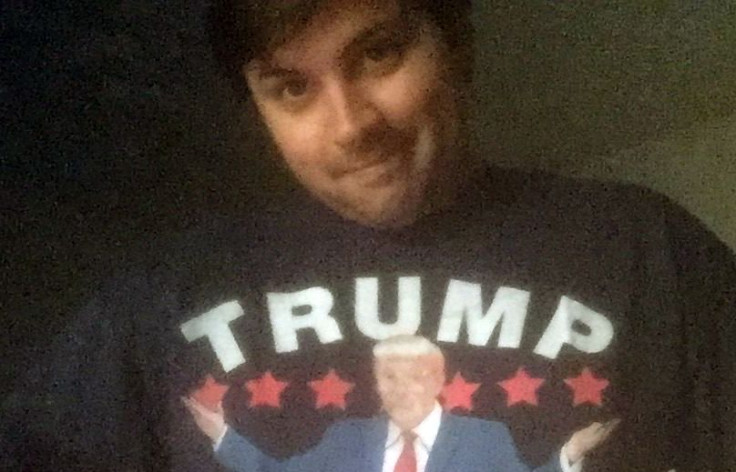 Diego Milla
Occupation: Chess Instructor
Location: Miami, Florida
Age: 30
Born in New Orleans, Diego Milla lived in the U.S. until he was 8 and then relocated to his father's home country of Honduras. He spent his high school years abroad and then attended college in Spain, where he studied law and later became an immigration attorney in the U.S.
"When I first heard about how Trump announced his campaign I thought, 'Wow, that's extremely racist what he's saying.' And then I heard one of his speeches, one of those rallies that he does. After I heard him speak, I thought, 'Wow, this guy is amazing.' So I went and I rewatched his whole announcement. I heard the whole speech in full context. I realized that he's not referring to all Mexicans. He's talking about a reality that is taking place on the border, where a lot of people get raped when they are crossing the border — especially women, who are getting raped by Mexicans. A lot of criminals do cross the border. I know, because I worked in immigration.
Beyond his immigration stance, it's the way he speaks. He sounds a lot more genuine than other candidates. He seems like a human being and the others see like robots. He's a businessman. I like that he's hired thousands of Latinos in his companies."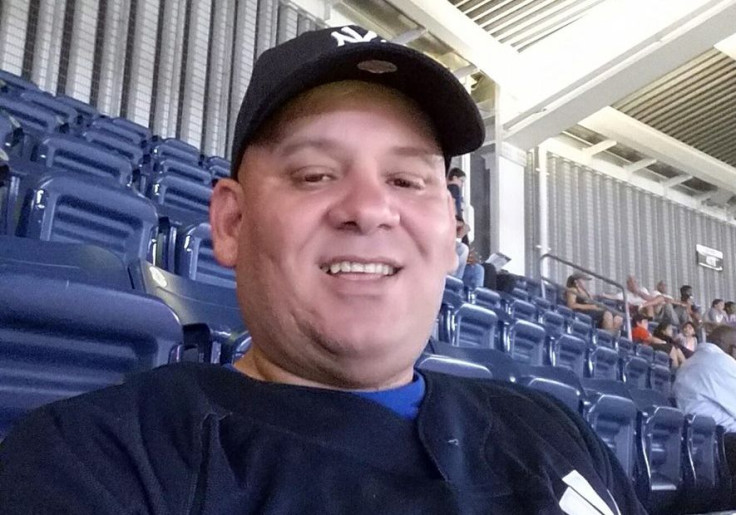 Alexander Cuesta
Occupation: Youth Crisis Counselor
Location: Pleasantville, New York
Age: 42
Alexander Cuesta legally immigrated to the U.S. from the Dominican Republic in 1986. Although it bothers him that Hispanics have for years been made the scapegoats of the nation's flawed immigration system, he supports Trump because he thinks the billionaire real-estate mogul is the only candidate in either party speaking plainly about the need to improve how people come to live in this country.
"Any person who has the audacity or the guts to cross the border is committing an illegal activity. When Trump says that he is for legal immigration, and not for illegal immigration, that wins my vote. Would you prefer to live right next to somebody who is illegal or someone who is doing things by the book? The safety and security of this nation is really what attracted me [to Trump] as a Latino and as an American. He's talking about border security.
I have very few family members in DR. But if I'm doing things by the book here, I'm paying taxes and I want to sponsor an uncle or a brother, [he should] streamline that process to make it easier to bring that family over. That's what we as Latinos, legally, want to hear. He's saying, 'I'm for legal immigration,' but he hasn't explained how he's going to promote legal immigration. He needs to mention how he's going to do it."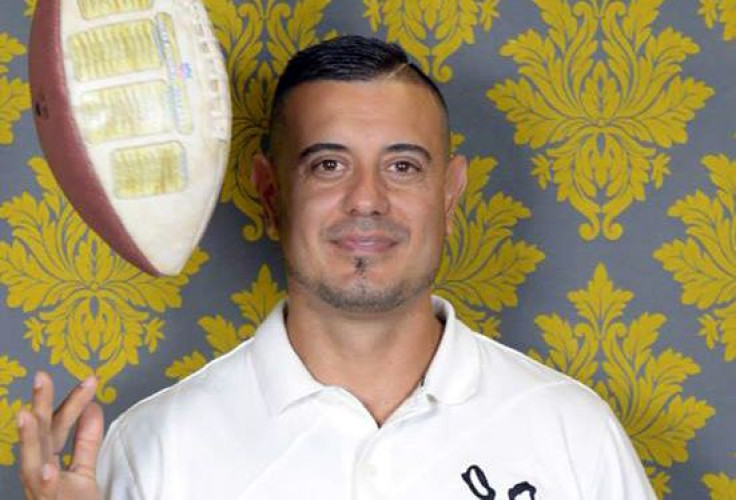 Shawn Bombaro
Occupation: Limousine Serivce Owner
Location: Miami, Florida
Age: 39
Shawn Bombaro is the creator of the Latinos Support Trump fan page on Facebook. As of March 12, it had more than 730 followers. Bombaro says social media groups like his are debunking the rhetoric on the left that Trump has no Hispanic support.
"I launched the page about a week after Trump announced. We're some Latinos who understand what he's saying. We've paid and sacrificed to be here. They said Trump wouldn't win any Spanish votes at all. But look what's happened. I'm in the Miami market and there are a lot of supporters here. We have New York and Chicago supports on the Facebook page, too. I'm of Colombian descent. My parents came here legally. My wife was born [in Colombia] and came here legally.
We know the struggles of coming here and getting the visas and doing it legally. When people come here illegally and just set up shop, it's not fair to the ones who did it the right way. I'm not affiliated with [Trump's] campaign. I don't think Donald Trump is that kind of person, [like those who] need to have a meeting with Al Sharpton to get the black vote. To my knowledge, I don't know that they are doing anything specific to target Latinos."
© Copyright IBTimes 2023. All rights reserved.