Don't Blame New Jersey (Too Much) For Chris Christie, Please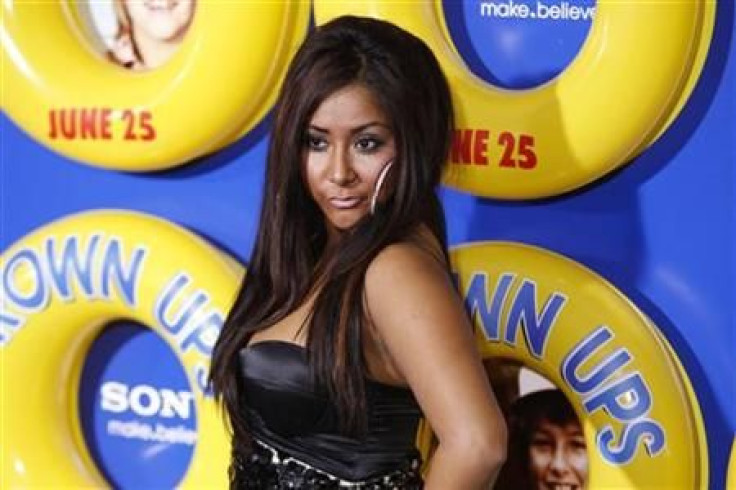 A saying at the New Jersey newspaper where I used to work, The Star-Ledger, had it that if the world were coming to an end, our headline would be "Jersey Dumped On Again."
From Benjamin Franklin's verdict, "New Jersey is a barrel tapped at both ends," to Woody Allen's, "I believe that there's an intelligence to the universe, with the exception of certain parts of New Jersey," the state has never gotten much respect. Even the Lenape Indians on Manhattan Island probably scorned the "canoe people" from across the Palisades.
The uproar over intentional traffic jams at the George Washington Bridge has brought to national attention the thuggish, belligerent and vindictive character of our current governor, which his political team had somehow managed, until now, to market as gritty authenticity. It also reinforces the stereotypes promoted by one of the best American television series ever ("The Sopranos") and some of the worst ("Jersey Shore," "The Real Housewives of New Jersey").
You might not know it from its popular image, but New Jersey ranks near the top of the nation in income and education. And it contains in its small land area seashore, primeval pine forest, hills, mountains, lakes and nearly 9 million people of all backgrounds living in harmony. And it is home to one of the top three Ivy League universities and a major public one. And it was known for enlightened social and environmental policies (until the current administration) and has had the good sense not to go Republican in a presidential election since 1988.
Despite its image of mediocrity and corruption, New Jersey has produced estimable public servants like Governors Brendan Byrne and Tom Kean, and Sens. Clifford Case, Bill Bradley and Frank Lautenberg. But it is true that our recent line of governors has not exactly been awash in glory. In the 1990s, we elected Christine Todd Whitman, who was always more celebrated out of state than at home. She left to become George W. Bush's token environmentalist as head of the EPA, in which role she notoriously assured New Yorkers that the air at Ground Zero was safe to breathe after Sept. 11.
We next elected Jim McGreevey, the "gay American" (long an open secret) who had to resign in 2004 after giving his Israeli boyfriend a plum state job. And then came Jon Corzine, the Goldman Sachs tycoon who bought himself a Senate seat in 2000 and the governorship in 2005. A tone-deaf and unpopular politician, he went back after his defeat to Wall Street, where he presided over the bankruptcy of MF Global and is accused of misusing clients' funds.
Even though Corzine was political poison, Christie beat him only narrowly in a three-way race, with less than a majority of the vote, in 2009. Previously a county official who had been ousted after one term by his fellow Republicans, Christie elbowed his way into the spotlight as a headline-grabbing U.S. attorney -- conspicuously not among those the Bush administration tried to purge for refusing to politicize his office.
After his undisputed energetic and empathetic response to Hurricane Sandy, Christie coasted to re-election after Democrats from Barack Obama on down to county bosses and mayors shamefully abandoned their own nominee, state Sen. Barbara Buono. But he still felt the need to run up the score, Nixon-like, and spent $12 million of taxpayer funds to move a special Senate election (won by Democrat Cory Booker) away from his own rendezvous with the voters. And his staff apparently felt they were doing the boss' will when they tied up the busiest bridge in the country to exact revenge on political foes.
Forgive my recounting the political saga, but I felt New Jerseyans deserve better than this governor, one whose national repute has never been backed up by his actual record at home. Please don't judge us (too) harshly for electing him.
America, we've given you the genius of Thomas Edison; the words of William Carlos Williams, Allen Ginsberg, Philip Roth and the just departed Amiri Baraka; and the music of Frank Sinatra, Sarah Vaughan, Dionne Warwick, Bruce Springsteen, Patti Smith, Deborah Harry, Whitney Houston and Queen Latifah.
But this is one New Jersey export you can do without. Trust me.
Eric Linton is an IBTimes copy editor and former editor at The Star-Ledger of Newark, N.J. He has lived in New Jersey a majority of his life.
© Copyright IBTimes 2023. All rights reserved.