Don't Want To Wear A Mask On A Plane? You'll Pay A $500 Fine
Unruly passengers who refuse to wear a face mask on a plane will face a doubling of the fine, according to the latest executive order from President Joe Biden.
The order came under Biden's COVID-19 action plan, which was released on Thursday, when he directed the Transportation Security Administration to "double fines for those who are not in compliance."
The face mask fine increase applies to airports and "on certain modes of public transportation, including on many airplanes, trains, maritime vessels, and intercity bus services," the White House said.
The increased fine is in effect through Jan. 18, 2022, and is part of an effort to "help slow and contain the spread of the virus."
According to the TSA, starting on Friday, the new fines for violating face mask mandates for first offenders are $500 to $1,000 and $1,000 to $3,000 for second offenders.
Biden said on Thursday, "We know masking helps stop the spread of COVID-19. That's why when I came into office, I required masks for all federal buildings and on federal lands, on airlines, and other modes of transportation."
He continued, "Today — tonight, I'm announcing that the Transportation Safety Administration — the TSA — will double the fines on travelers that refuse to mask. If you break the rules, be prepared to pay.
"And, by the way, show some respect. The anger you see on television toward flight attendants and others doing their job is wrong; it's ugly."
The Federal Aviation Administration has reported 4,184 incidents of unruly passengers on planes in 2021. A total of 3,057 of the incidents were related to mask policies.
The agency has handed out more than $1 million in fines against passengers that misbehaved on flights this year.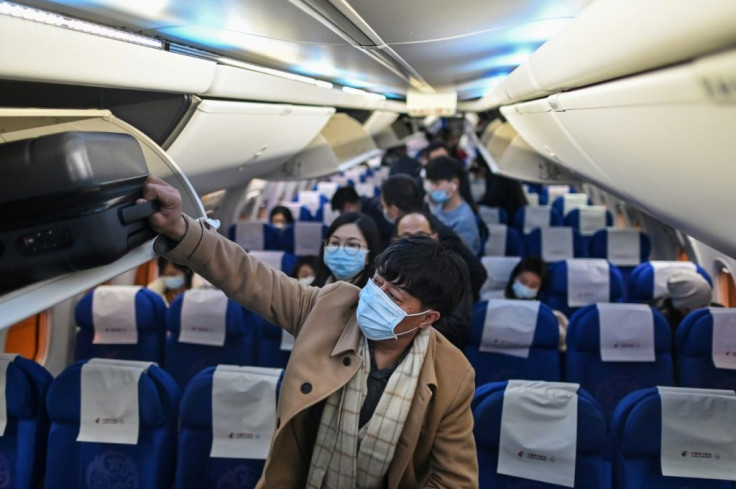 © Copyright IBTimes 2023. All rights reserved.
FOLLOW MORE IBT NEWS ON THE BELOW CHANNELS