Doodling May Replace Phone Passcodes As Faster, More Secure Alternative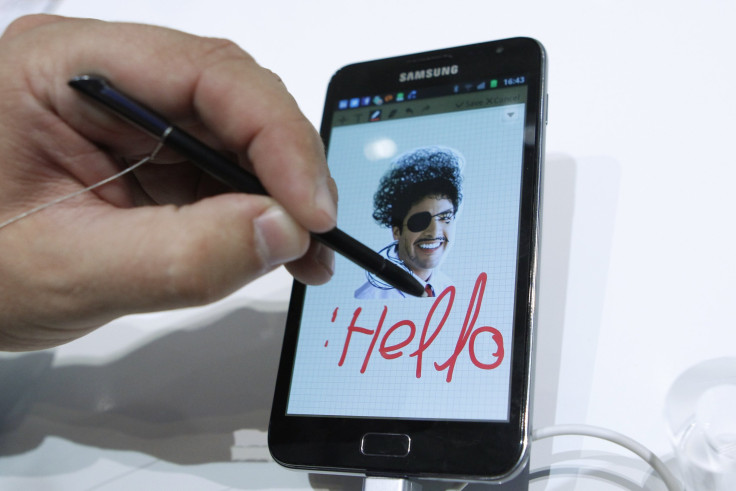 Doodling may be the answer to phone security issues, replacing passcodes to log in to smartphones. Rutgers University researchers say these free-form scribbles are easier for people to remember and faster than entering a PIN or word passcode.
The new technology, which allows people to draw their password in any shape, would provide security that is more difficult to circumvent.
"Preventing people from hacking into your smartphone is a major issue, and it becomes even more important because people carry their smartphones everywhere," Janne Lindqvist, study co-author and a professor at Rutgers University in Piscataway, New Jersey, said in a statement. "Getting access to somebody's phone can give a lot of information about that person and make them vulnerable to lots of different kinds of attacks that can have financial and other repercussions."
The study looked at 91 people and evaluated the convenience of the "gesture passwords." Software was installed on their Android smartphones so that participants could create 347 text passwords and 345 scribbled passwords. Researchers then asked the participants to create and recall passwords for eight different online accounts: banking, social networks, email, gaming sites, shopping, an online course and music streaming. They then each completed 2,002 log-in tasks with the different accounts.
Poll: Because of Sony hack, being more cautious and changed passwords | InsideGov
Around 49 percent of participants largely favored doodling shapes for passwords, while about 24 percent preferred drawing shapes and around 16 percent preferred drawing lines. Participants spent 42 percent less time creating the gesture passwords than word or PIN passwords, and 22 percent less time logging in with them.
The study will be presented in May at the Association for Computing Machinery's Conference on Human Factors in Computing Systems in San Jose, California. Researchers say the technology could be an important step in preventing phone hacking.
"If you get access to a typical smartphone, that can reveal their whole social network," said Lindqvist. "People take photos with them. They might be just completely innocent photos of their family, but they might still not want them in the public. People do online banking with them."
© Copyright IBTimes 2023. All rights reserved.