Doria Ragland Flew To London For Meghan Markle's First Royal Hosting Event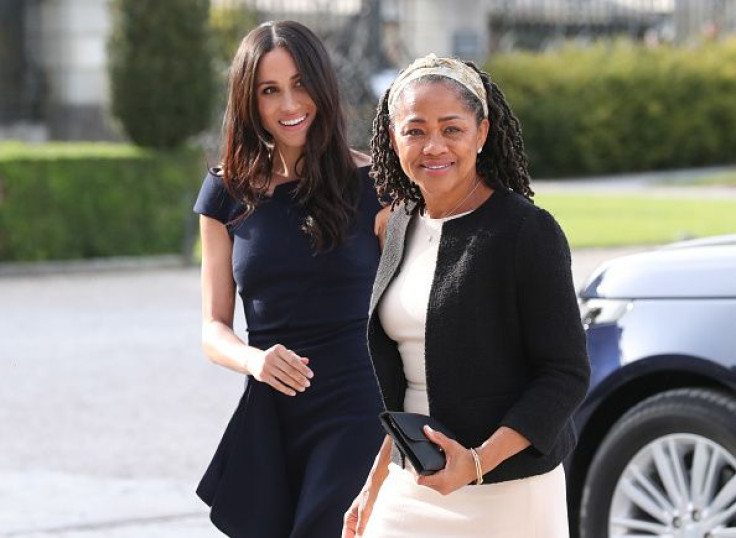 Doria Ragland has always been a supportive mom to Meghan Markle.
On Saturday, Ragland was spotted at LAX Airport in Los Angeles. She's believed to be heading to London. There were photos of Ragland casually dressed as an airline staff member helped her with her luggage.
According to People, Ragland headed to London because the Duchess of Sussex will be hosting a celebratory event at Kensington Palace for the launch of her cookbook, "Together: Our Community Cookbook."
According to Markle's friend, Daniel Martin, Meghan draws strength from her mom. In fact, the two have a number of similarities. "Meghan draws a lot of strength from her mother. Doria is classy, chic and confident, but not unapproachable," Martin told People. "I definitely feel Meghan gets a lot of that from her mother."
The cookbook is a passion project for Markle, and it's her first solo charity work. The cookbook contains recipes from the Grenfell Tower victims. Markle wrote the foreword for the book.
Markle has been doing secret visits to the community. In her photos, she channeled her sister-in-law Kate Middleton by wearing a Breton top. The Duchess of Cambridge has been spotted in multiple occasions wearing a strip shirt from the brand.
Aside from Ragland, Prince Harry is expected to join Markle during her first hosting event as a royal.
A few weeks ago, rumors claimed that Prince Harry and Markle were expecting their first child together. The speculations started when photos of the Duke and Duchess of Sussex circulated online where the latter's breast and tummy appeared larger than usual.
The pregnancy rumors intensified when reports claiming that Ragland took granny lessons surfaced. Markle reportedly wants to have her mom around when the time comes instead of hiring staff, so Ragland is doing her part.
"Doria's been taking newborn care specialist classes with the Cradle Company in Pasadena, Los Angeles. Two of the teachers, Brandi and Hannah, are training Doria at her home half an hour away to avoid attracting unwanted attention," the insider said. "Even more so because it's something Doria has always wanted to do anyway. She already specialises in prenatal yoga."
© Copyright IBTimes 2023. All rights reserved.