Dove Cameron Hints At Joining 'Riverdale' Season 2 With Sabrina's Photo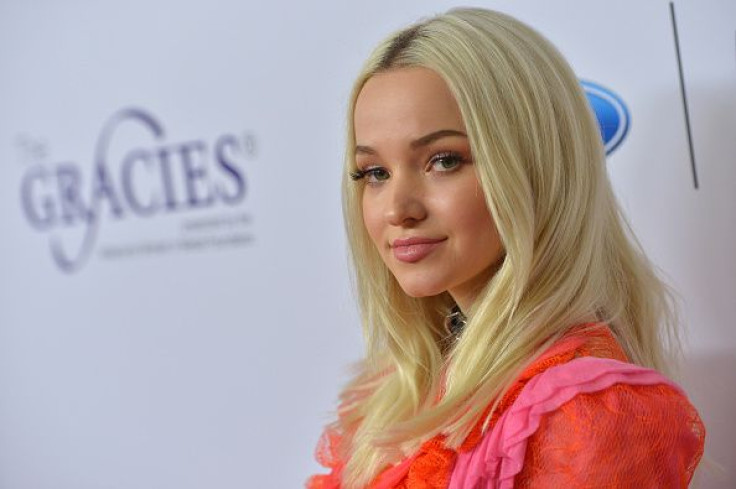 Dove Cameron may have just announced her casting in "Riverdale" Season 2 as Sabrina the Teenage Witch.
On Monday, the Disney actress shared a strip from "Archie" comics featuring the blonde character. Cameron did not mention anything about her possible casting in her caption, but she has been linked to the role for the past couple of weeks. In fact, the "Mamma Mia" star already responded to the rumors during an interview with Shine on Media in July.
"I love 'Riverdale.' I know the cast and they were shooting that actually as we were shooting 'Descendants 2.' Yeah, I'd definitely be open to it. I love the character Sabrina, obviously. I was a huge fan of the original 'Archie' comics. It was the only thing I read when I was little. So yeah, I'd be open to it," she said.
Refinery29 also speculated that Cameron may join "Riverdale" Season 2 since the actress used a telephone emoji as her caption. Even though the emoji doesn't have a direct connection to Sabrina the Teenage Witch, the young actress' casting may have been confirmed via a phone call. But whether or not Cameron is officially a part of the "Riverdale" Season 2 cast will be confirmed in the coming days.
Meanwhile, there are also some major shockers involving two "Riverdale" cast members, Lili Reinhart and Madelaine Petsch. During a recent Q&A session with her fans (via Teen Vogue), Petsch shared that she originally auditioned for a role in "Legends of Tomorrow." But after being called to test for a guest-starring role, she was also asked to audition for Reinhart's current role, Betty Cooper.
"I'm pretty sure they always knew they wanted me for Cheryl. Then, four months later, I came in for Cheryl," she shared. Cheryl is one of the mean girls in Riverdale High, and it's something that Petsch is able to easily play since she knows what it feels like to be bullied in school.
In an interview with Stylecaster, she said, "I was mercilessly bullied. I was a little kid with a South African accent and bright red hair. I was the weirdest kid in this small town in Washington."
"Riverdale" Season 2 will premiere on The CW on Oct. 11 at 9 p.m. EDT.
© Copyright IBTimes 2023. All rights reserved.