Dow Jones Industrial Average Closes At Record High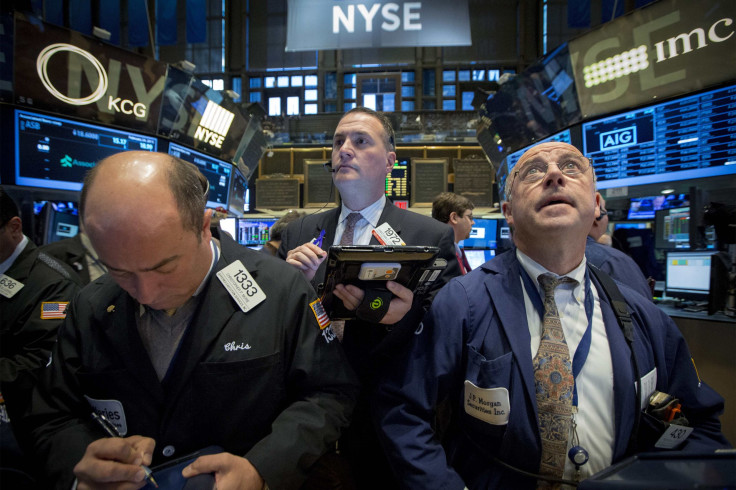 Although the Nasdaq and S&P 500 closed lower Wednesday, the Dow Jones Industrial Average finished the trading session at a record high after U.S. Federal Reserve Chair Janet Yellen continued to warn that a hike in interest rates may not come until later this year. Economists digested comments from Yellen Wednesday before the House Financial Services Committee during her second day of semiannual testimony. The Fed chair announced a day earlier the central bank will not raise rates for the "next couple of FOMC meetings."
Following Yellen's testimony Wednesday, the Dow Jones Industrial Average and S&P 500 Index broke all-time intraday highs of 18,244.38 and 2,119.59, respectively.
The Dow, which measures the share prices of 30 large industrial companies, gained 15.38 points, or 0.08 percent, to end at an all-time record closing high of 18,224.57. However, the S&P 500 stock index lost just 1.62 points, or 0.08 percent, to end at 2,113.86. The Nasdaq Composite lost only 0.98 points, or 0.02 percent, to finish at 4,967.14.
Wall Street's Day Ahead: Weekly Jobless Claims, CPI & Durable Goods Orders
Weekly Jobless Claims
Economists are looking ahead to Thursday's economic calendar, which includes weekly jobless claims, or the number of Americans filing new claims for unemployment. Initial claims for state unemployment benefits fell more than expected last week, decreasing 21,000 to a seasonally adjusted 283,000 for the week ended Feb. 14, the Labor Department said last week. The decline was the latest sign of improvement in the labor market. Two weeks earlier the reading showed jobless claims declined to their lowest level since April 2000.
Economists expect initial claims for unemployment benefits to increase by 7,000 to 290,000 for the week ended Feb. 21, according to analysts polled by Thomson Reuters.
Consumer Price Index
Separately, the Consumer Price Index (CPI), which measures the average of prices of consumer goods and services, such as transportation, food and medical care, is scheduled to be released Thursday. Economists expect CPI to decline 0.6 percent last month after declining 0.4 percent in December and falling 0.3 percent in November. The drop gives Federal Reserve officials room to pause as they debate whether to hike interest rates this year.
Durable Goods Orders
Economists will also look to the Commerce Department's monthly durable goods orders for January, a key indicator for growth of the U.S. economy that measures big ticket items, such as products like automobiles and kitchen appliances designed to last at least three years. Durable goods orders last month revealed orders dropped 3.4 percent in December from a month earlier
Non-defense capital goods orders excluding aircraft, a closely watched measure for business investment plans, dropped 0.6 percent in December, the fourth straight monthly decline. The drop signals weak demand from U.S. multinationals as the global economy continues to slow.
© Copyright IBTimes 2022. All rights reserved.
FOLLOW MORE IBT NEWS ON THE BELOW CHANNELS