Dow Jones Industrial Average Plunges Again Amid Global Market Sell-Off, Oil Price Slide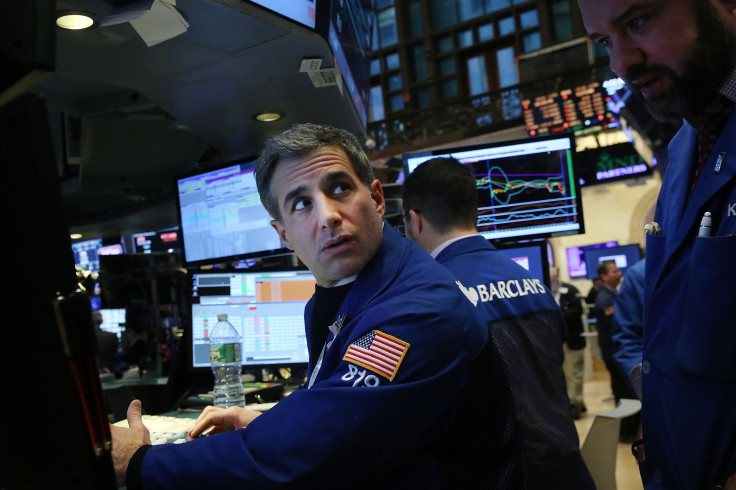 This story was updated at 4:10 p.m. EST.
U.S. equities were pummeled Friday after Chinese stocks tumbled, oil prices plunged to 12-year lows, and fresh U.S. economic data pointed to a slowing economy. The Dow Jones Industrial Average (INDEXDJX:.DJI) intraday sank more than 536 points to a near 15-month low, before clawing back to close down 391 points, or 2.4 percent. Stocks have shed about 8 percent since the start of the year.
The broader Standard & Poor's 500 index (INDEXSP:.INX) dropped 42 points, or 2.2 percent, after touching its lowest point since August. The Nasdaq composite (INDEXNASDAQ:.IXIC) sank 127 points, or 2.7 percent.
"The markets across the globe are clearly reflecting recession," said Adam Sarhan, founder and CEO of Sarhan Capital. "Except for stocks, the last bullish domino, and they're falling."
On Friday, the U.S. Census Bureau reported retail sales unexpectedly dipped in December, and the Bureau of Labor Statistics said the producer price index, a measure of price fluctuations at providers of goods and services, ticked downward — both hinting the American economy weakened in the fourth quarter.
Friday's selloff was closely watched by policymakers in Washington.
"Obviously, these are market movements that are closely watched at the Treasury Department," White House press secretary Josh Earnest told reporters. "They watch financial markets all around the world and are carefully evaluating what sort of impact they could have on the broader economy here in the United States."
"We're in the midst of a real market decline, bordering on a bear market," BlackRock Inc. Chairman and CEO Larry Fink said on CNBC's "Squawk Box." Shares of BlackRock (NYSE:BLK) shed 4.3 percent after the world's largest asset manager reported Friday lower-than expected-earnings, even though it beat revenue forecasts.
"Most Asian and European equity market indices are having a rough final trading session today, capping off a volatile week," Stephen Guilfoyle, Deep Value Execution Services' managing director of floor operations at the New York Stock Exchange, said in his daily email note Friday morning. "The real carnage is in the oil market."
Oil prices settled in the $20s Friday as Iran talked up its oil-export plans.
All 10 S&P 500 sectors finished the day lower Friday, with the biggest drops in energy and information-technology stocks. All 30 Dow components closed in the red, with notable declines by Intel Corp. (NASDAQ:INTC), which reported weak gross profit-margin expectations, and DuPont (NYSE:DD).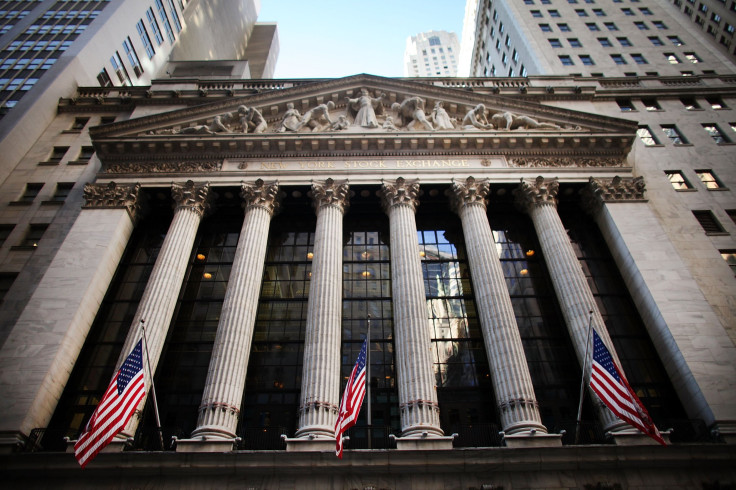 The yield on the benchmark U.S. 10-year Treasury note briefly dipped below 2 percent Friday as traders fled to so-called safe-harbor investments before it bounced back to 2.03 percent. The bond yield typically falls when traders are concerned about pummeled stocks. Gold, another so-called safe-harbor investment, rose 1.4 percent to $1,089 per ounce.
Investors have been jittery in recent weeks as global markets have gotten off to their worst-ever start to a year, spooked by fears of the economic slowdown in China and economists' slashing of fourth-quarter growth estimates in the U.S.
In other market news Friday, General Electric Co. (NYSE:GE) said it plans to sell its appliance business to China's Haier Group for $5.4 billion in cash, another step in its push to sell its noncore assets and position itself as a technology company, Reuters said. General Electric stock was down 1.69 percent Friday morning, outperforming the S&P. Haier Electronics Group Co. Ltd. (HKG:1169) shares gained more than 1 percent in Hong Kong.
Oil Prices
Both major global benchmark oil prices settled Friday below $30 a barrel as Iran is poised to begin sending crude into an already bloated oil market.
U.S. West Texas Intermediate crude oil shed 4.9 percent to $29.66 per barrel for February delivery on the New York Mercantile Exchange. Brent crude fell 5.5 percent to $29.19 for March delivery on the London ICE Futures Exchange. Prices of both benchmarks have dropped more than 9 percent since the beginning of the year.
Global Markets
Major Asian markets closed down Friday, with the CSI 300 Index dropping 3.2 percent. China's mainland Shanghai Composite Index lost 107 points, or 3.5 percent, while the Shenzhen Composite plunged 63 points, or 3.4 percent. Hong Kong's Hang Seng dropped 297 points, or 1.5 percent, while Japan's Nikkei 225 shed 94 points, or 0.5 percent.
European indexes also closed in the red Friday, with the broader Stoxx Europe 600 sinking 3 percent. The German DAX closed down 249 points, or 2.5 percent, while the Paris CAC lost 103 points, or 2.4 percent. London's FTSE shed 114 points, or 1.9 percent.
Market Movers
Yahoo Inc. (NASDAQ:YHOO) shares closed down 3.9 percent Friday after an investment group inceased pressure on the company to sell assets.
Shares in Apple Inc. supplier Analog Devices Inc. (NASDAQ:ADI) dropped nearly 1.4 percent by the closing bell after the company lowered its revenue expectations for its fiscal first quarter.
Goldman Sachs Group Inc. (NYSE:GS) shares closed down 3.5 percent after the investment bank said Thursday it was taking a $1.5 billion charge in its fourth quarter to settle with regulators a case related to how it underwrote mortgage-backed securities from 2005 to 2007, just before the U.S. housing-market meltdown.
Citigroup Inc. (NYSE:C) closed 6.4 percent lower despite beating expectations on profit and revenue. The bank said loans declined 4 percent in the fourth quarter.
© Copyright IBTimes 2023. All rights reserved.