'Downton Abbey' American Premiere Set For January, Months After The Fourth Season Premieres In The UK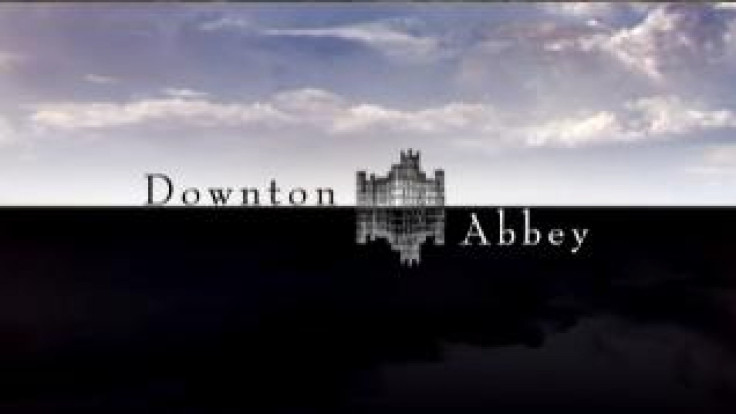 PBS announced the fourth season of "Downton Abbey" will premiere in North America on Jan. 5, 2014.
While there was some talk about having "Downton Abbey" air in North America much closer to the UK premiere, that plan seems to have been abandoned. Fans of the show had to tread carefully to avoid any spoilers from the third season of "Downton Abbey," including two very dramatic deaths, as the season finale aired in the UK on Dec. 25, while it premiered on PBS in North America on Jan. 8.
American fans will once again have to wait as the fourth season of "Downton Abbey" is scheduled to premiere in the fall in the United Kingdom, although no date has been set yet, Huffington Post reports.
PBS announced the American premiere of "Downton Abbey" during its annual meeting on Tuesday, the Washington Post reports. The fourth season of "Downton Abbey" will run from Jan. 5 until Feb. 23, the Hollywood Reporter notes.
Cousin Matthew (Dan Stevens), Lady Sybil (Jessica Brown Findlay) and Miss O'Brien (Siobhan Finneran) will not return for the fourth season, but Shirley MacLaine will return to "Downton" to reprise her role as Lady Cora's American mother, Martha Levinson.
The fourth season of "Downton Abbey" will introduce some new faces, as well include Tom Cullen. who will play Lord Gillingham, a potential love interest for Lady Mary. Dame Harriet Walter ("Babel" and "Atonement") will star as Lady Shackleton, a friend of the Lady Dowager (Maggie Smith). while Nigel Harman will be playing a valet named Green, THR notes. There was also speculation that "Downton" could be adding a black character to the show as there was news of a casting call for Jack Ross, a musician at a popular club.
As the fourth season of "Downton Abbey" gets closer to its UK premiere date, expect plenty of speculation about the fates of the Crawleys, Branson, newcomer Rose and the servants of Downton.
© Copyright IBTimes 2023. All rights reserved.