'Downton Abbey' Season 3 Available Online Free For Americans, Posing Ethical Questions For US Fans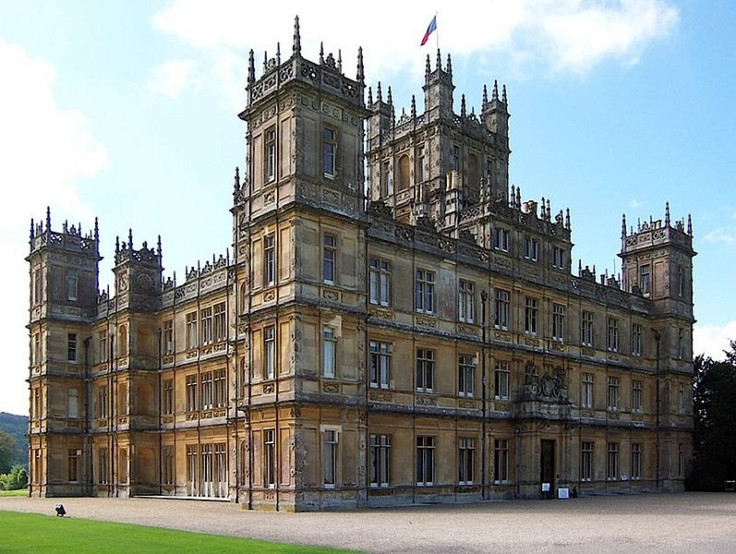 When "Downton Abbey" returned to American television screens earlier this month after nearly a yearlong hiatus, millions of people had already seen the premiere. The entire third season of the soapy British period drama had already aired in its home country and, in a technological advance the Crawley family could never fathom, to the computer screens of Americans who pirated the show.
The Internet's method of distribution has far surpassed TV's, with American audiences able to find torrent files or streaming sites to beat waiting for "Downton's" stateside debut. The question is simple: If someone's favorite show is available for free online, will they watch it? So far, the answer has been a resounding "Yeah, Duh."
Television audiences are now more linked than ever. Anyone with a Twitter account can join a live, up-to-the-minute conversation about a show as it's being shown for the first time. With that access naturally comes the impatience of wanting to watch everything instantly and a fear of the dreaded spoiler.
Piracy has gone mainstream. Anyone who wants to watch a show or view a movie before it comes to DVD simply need to enter a query in Google's search bar, and normally the first few results will yield an answer. The legal threat is negligible to the point of nonexistence and the ethical questions seem to evaporate in favor of convenience. And is it really possible to watch a TV show unethically?
The new media landscape has also made it difficult for anyone who is watching a show behind its airdate to view it with fresh eyes. An American fan of ITV's "Downton Abbey" may look to the BBC for news, where there could simply be a roundup of last night's episode that's too tempting to not click, or may see a picture that ruins a major plot point.
Rebecca Eaton, executive producer of PBS' "Masterpiece Theater," which broadcasts the Crawley family's exploits in America, admitted during an interview with Salon that the prospect of watching the show early proves too tempting for many.
"We are completely separate networks, and we program differently than ITV," she said. "It's literally the difference between the way one network broadcasts and the way the other one does. ITV is a commercial station, they have ads, and their shows have to be reformatted to fit the 'Masterpiece' time slots. And 'Masterpiece,' every year, has to avoid certain weeks because of pledge. It's a puzzle of where to fit programs in here."
Eaton added that even if PBS' business practices weren't as different as they are from ITV's, there still would be fans watching for free online. "If they aired a day later illegal pirating would be going on."
Even the actors are in on the conversation, with Hugh Bonneville, who plays Robert, dressing down an interviewer from Vulture who admitted watching the show before its American debut.
"I wish you hadn't told me you had watched it illegally, that's really pissing me off," he said. "Shame on you. Be ashamed."
Bonneville seemed more concerned with fans getting the best viewing experience possible, though, than with the particulars of where they see the show. "Downton Abbey's" delayed premiere date drives heavy web traffic to pirate sites, something Lord Grantham would almost certainly disapprove of.
"The idea of fans all over the world trying not to reveal storylines is becoming increasingly impossible," the 48-year-old actor told The People, a British newspaper. "It would make sense to give everyone a shorter release window, which would reduce piracy instantly."
So far the piracy concerns have done little more than frustrate anxious fans. The third season's premiere on Jan. 6, according to Hitflix, drew in 7.9 million viewers, good enough to quadruple PBS' average primetime ratings and increase on season two's debut by 96 percent.
© Copyright IBTimes 2023. All rights reserved.