'Downton Abbey' Spoilers: What Happened In The Season 5 Finale? Recap Before Season 6 Premiere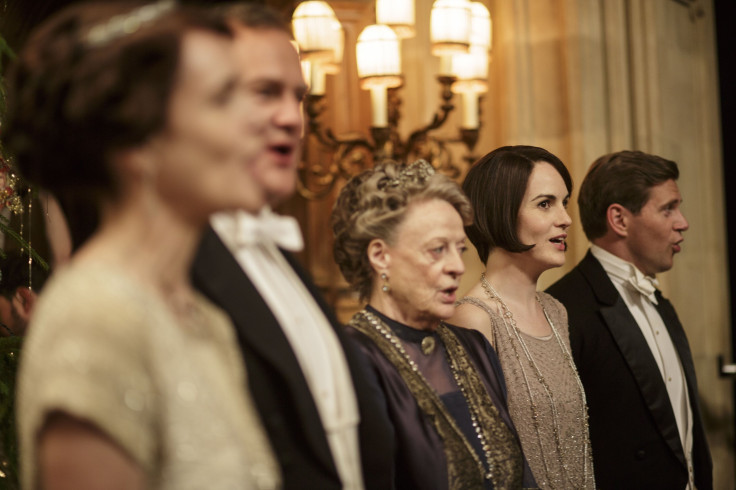 "Downton Abbey" will return for its final season premiere Sunday night, but fans might want to remember where their favorite characters left off. Plenty of storylines and new characters in the Season 5 finale will carry over into Season 6. Refresh your memory below.
New Men: Atticus Aldridge (Matt Barber) brought friends along for a holiday shooting trip, and it appeared to be an unintentional gift to the Crawley women. Henry Talbot (Matthew Goode) spent his trip flirting with Mary (Michelle Dockery), while Bertie Pelham (Harry Hadden-Paton) bonded with Edith (Laura Carmichael).
Anna's Jail Time: The "Downton Abbey" Season 5 finale began with Anna (Joanne Froggatt) in jail. Somebody claimed she was seen with Mr. Green (Nigel Harman) just before his death. Bates (Brendan Coyle) falsely confessed to the murder to save his wife. Luckily, Molseley (Kevin Doyle) and Baxter (Raquel Cassidy) finally found evidence that Bates didn't do it. Since the witness was also questioning whether it was really Anna that was seen, officials had to drop the murder charges.
Isobel's Breakup: Although Lord Merton (Douglas Reith) wanted to marry Isobel (Penelope Wilton), his sons didn't feel the same way. He was willing to disregard their wishes, but, ultimately, Isobel decided she'd rather break up with her boyfriend than break up a family.
Departures: Tom (Allen Leech) took Sybbie (Fifi Hart) to Boston, while Atticus and Rose (Lily James) went to New York.
The Engagement: After five seasons, Mr. Carson (Jim Carter) and Mrs. Hughes (Phyllis Logan) finally got engaged.
Edith's Daughter: Several people figured out Marigold (Eva and Karina Samms) isn't just a girl that Edith took in out of kindness. Robert (Hugh Bonneville) realized she was Edith's daughter and promised to keep the news in the family. While Tom learned the news before he left, Mary was kept in the dark.
Violet's Affair: The Dowager Countess (Maggie Smith) revealed she almost ran away with Prince Kuragin (Rade Serbedzija) when she was a young woman. Even though Violet just reunited him with his missing wife, the prince still asked Violet to have another affair with him. Nearly every inch a proper woman, Violet turned him down, but she did seem a bit sad about it.
The final season will be packed with drama. When "Downton Abbey" Season 6 premieres, both Henry and Bertie will return. Anna and Bates will go through even more heartbreak as they attempt to start a family. Tom and Rose will return to Downton, while others will have to consider leaving. Meanwhile, Edith will have to determine who should know the truth about Marigold.
"Downton Abbey" Season 6, its last season, premieres on PBS Sunday at 9 p.m. EST.
© Copyright IBTimes 2023. All rights reserved.