'Dr. Brain': Apple TV+'s First Korean Series To Premiere In November; Trailer Out [Watch]
Apple TV+ has announced that its first Korean language series, "Dr. Brain," will start streaming in November.
The thriller series is based on a web comic series of the same name by webtoon creator Hongjacga. "Dr. Brain" follows the story of a brilliant neuroscientist, Sewon, played by "Parasite" actor Lee Sun-Kyun, who is obsessed with creating new technologies that can access the memories stored in the brain.
When his family dies in a mysterious accident, Sewon resorts to an experiment called "brain syncs," where he "synchronizes" his brain with his dead wife's brain in order to access her memories for clues regarding the tragedy.
The show is directed and produced by Kim Jee-Woon, who also helmed "A Tale of Two Sisters" and "I Saw the Devil."
Kim had earlier said he accepted the directorial role due to its unique plot.
"It was interesting to follow the protagonist's journey as he looks into a mysterious accident and unravels what actually happened to his family and why. I think I can offer a unique take on the sci-fi thriller," he told The Korea Times in March.
"I also loved the theme and subjects it explores. The series demonstrates how a character becomes self-aware of the ironies in life by accessing the minds and memories of others and studying how others had perceived him. He also rebuilds a broken relationship," he added.
"Dr. Brain" will premiere in the U.S. on Nov. 3, which will coincide with Apple TV+'s launch in South Korea, TV Line reported. The thriller series will release new episodes weekly until Dec. 10.
Apple TV+ released a trailer clip of the webtoon-turned suspense drama Sunday.
The trailer opens with a voiceover that says, "That child has a very unique brain. A new type of genius." It shows a child lying on an operation table with a medical gadget connected to his head.
The clip progresses to show the central character, engrossed in research, seeing a part of what seems to be a memory from his dead wife who later says in a voiceover, "Find our son."
"Dr. Brain" also stars "Gansin" actress Lee You-Young, Park Hee-Soo, Seo Ji-Hye and "Mr. Queen" actor Lee Jae-Won.
The series is produced for Apple TV+ by Bound Entertainment, Kakao Entertainment, StudioPlex and Dark Circle Pictures.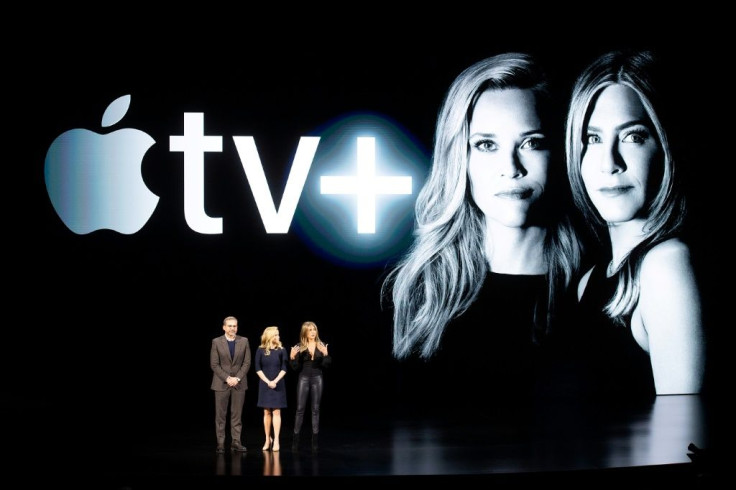 © Copyright IBTimes 2023. All rights reserved.
FOLLOW MORE IBT NEWS ON THE BELOW CHANNELS