Dr. Fauci Speaks Out On RSV, COVID, And Flu, Says US At Critical Point
Dr. Anthony Fauci on Sunday warned of the current tridemic of RSV, COVID, and flu.
Fauci urged Americans to vaccinate against the flu and coronavirus on CBS News' "Face the Nation." "Vaccinate for the things you can vaccinate for, and that's flu and COVID," he told host Margaret Brennan.
Fauci is one week away from his official retirement as acting head of the National Institute of Allergy and Infectious Diseases.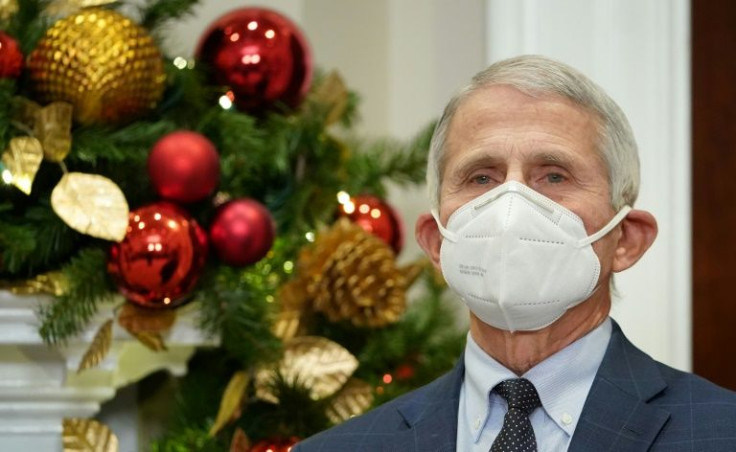 He urged Americans to be vigilant during the holiday season to limit the spread of illnesses.
While COVID-19 cases are down, respiratory syncytial virus, more commonly referred to as RSV, has impacted younger populations.
Medical experts say the disease typically affects young children and has spread rapidly, partly because children were protected from common illnesses during the pandemic.
"We don't have a vaccine for RSV, which is particularly problematic for children five years of age and younger and the elderly," said Fauci. "But there are things you can do with RSV, avoid congregate settings and particularly if you have a cold or sneezing, stay home, wear a mask, wash your hands."
He also noted that getting a COVID vaccine booster is vital amid these different respiratory illnesses.
"You want to keep up on your boosters. Because the protection wanes, it wanes much more for infection than it does for severe disease, but it does wane," Fauci said.
© Copyright IBTimes 2023. All rights reserved.
FOLLOW MORE IBT NEWS ON THE BELOW CHANNELS