'Dragon Ball Super' Chapter 64 Summary, Title, Drafts Revealed: 'Galactic Patrolman Son Goku'
KEY POINTS
Goku takes on Moro in the new chapter
Whis believes Goku can fully control Ultra Instinct
"Dragon Ball Super" Chapter 64 is scheduled to release on Sept. 18
After Merus vanishes, Goku's resolve to save the universe becomes stronger than ever. "Dragon Ball Super" Chapter 64 is days away from its release but the title, summary and chapter drafts are out.
This article contains spoilers
The latest drafts summary for "Dragon Ball Super" Chapter 64, titled "Galactic Patrolman Son Goku," teases Goku will have complete control over his Ultra Instinct. Twitter user DbsHype shared the summary and credited Inumaru08 and ErrenVanDuine for translation.
According to the summary, the Galatic Patrolmen notice Merus' Ki disappearing after his last attack against Moro. Meanwhile, Jaco is shocked and wonders why Merus disappeared. He asks Goku, who is upset.
Goku tells him that before vanishing Merus taught him another great lesson. He tells Jaco the fight is not just about himself.
Elsewhere, Beerus and Whis are observing the scene as Whis notes that Goku will reveal he can completely control his Ultra Instinct ability.
In chapter 64, Goku mentions that in the battle against Moro, the fighters gave their all and they didn't do it to save him, but the entire universe.
Goku adds that Merus told him he joined the Galactic Patrol to protect the universe from bad guys like Moro. Meanwhile, Moro appears above and he is angry after getting a beating from Merus using an unknown technique.
Goku wants Jaco to fall back as he is ready to take on the opponent with a renewed determination. Moro asks Goku about Merus. The Super Saiyan tells him Merus has disappeared and now only Goku can defeat him.
Moro feels Goku is repeating himself. However, Goku tells him this time it is different as he will fight the battle like a Galactic Patrolman. Goku begins to power up and launch an attack against Moro.
In the last chapter, Merus appears to tackle Moro. After transporting the heroes to a safe location, Merus engages with Moro. However, he is an angel and is prohibited from interfering in any human affairs. Merus believes as a Galactic Patrolman it is his duty to protect the galaxy and the universe and he cannot watch the world burn from a distance. As a punishment, he starts to disappear toward the end of the chapter.
"Dragon Ball Super" Chapter 64 is scheduled to release Sept. 18. The digital version of the manga is available on Viz and Manga Plus.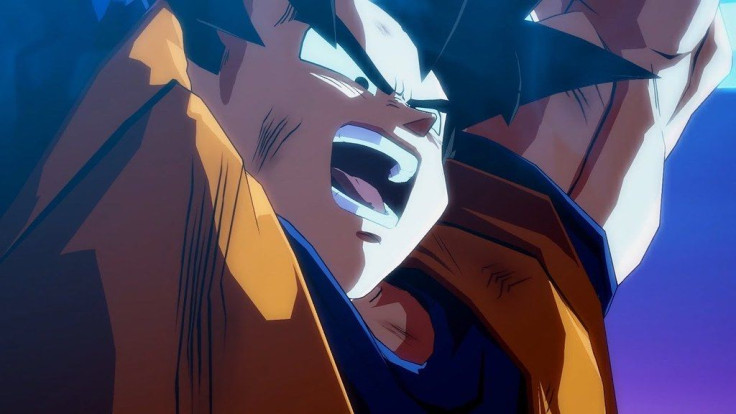 © Copyright IBTimes 2023. All rights reserved.