Drake, Serena Williams Relationship Rumors: Tennis Star's Friends Backing New Relationship, Think Rapper Is 'A True Gentleman'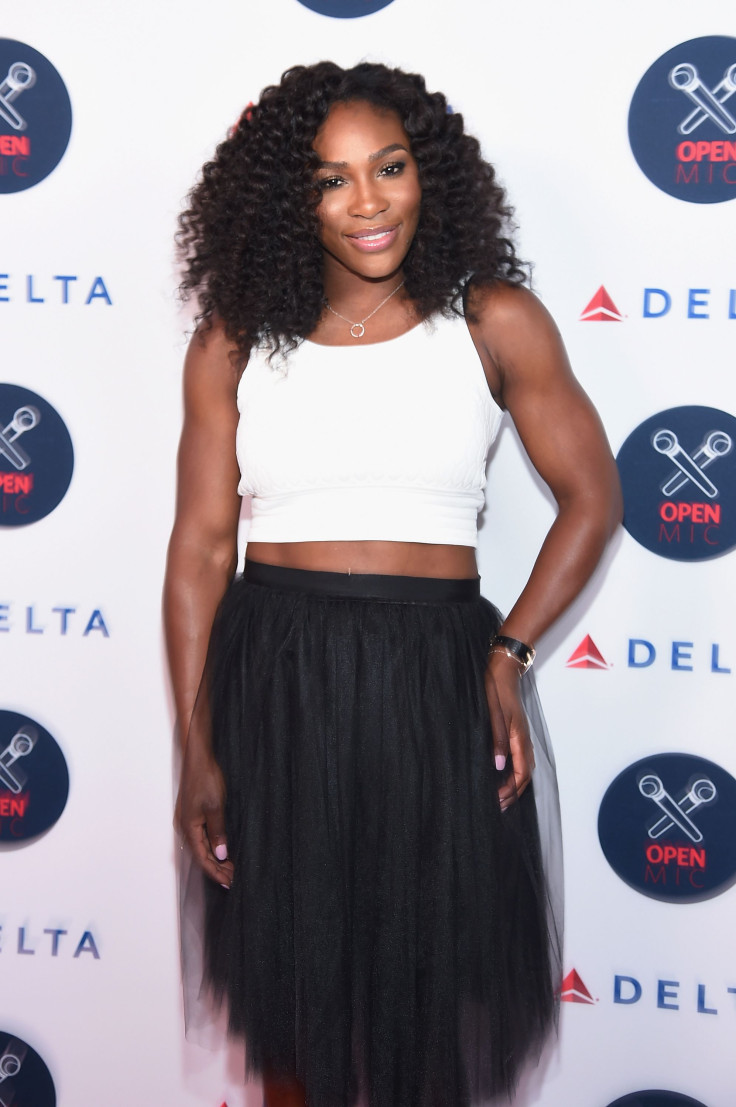 Drake has officially gotten the stamp of approval from Serena Williams' friends. The pair was recently spotted locking lips during dinner in Cincinnati, where the tennis pro was competing in the WTA Tournament. Neither have come forward to confirm or deny the relationship rumors, which have been circulating for months, but if there is something going on between Williams, 33, and Drake, 28, sources say her friends are totally for it.
According to E! Online, the Wimbledon winner's friends reportedly approve of the way the "Back To Back" rapper treats her. A source told the publication their relationship is "heating up," but they're trying to keep it as private as possible. Things are probably progressing quickly because, according to E!'s insider, Drake has been crushing on Williams for quite some time. It helps that he is said to be exactly what she's looking for in a man – and a musician.
"Drake has always had a huge crush on Serena, so he is on cloud nine and will continue to court her as much as he can," the source said. "Drake is very much Serena's type as well. She is a big fan of him and his music."
Williams' friends aren't the only ones on board with the potential relationship brewing between her and Drake. Fans have been shipping the pair on Twitter non-stop since rumors first began circulating. Many are calling the pairing "the best relationship ever," while others have already started calling on them to procreate.
Drake and Williams may be trying to keep their romance low-key, but it appears they're struggling to keep their hands – and lips – off one another. Amid buzz of a potential relationship restaurant patrons at a swanky Cincinnati eatery spotted the might-be couple showing some serious PDA during a recent post-tournament dinner. The pair was photographed in the midst of a full-on make-out session at the dinner table. Fortunately, they had a private room to themselves.
Rumors began swirling about the pair after Drake was photographed watching Williams' Wimbledon match ups from the comfort of her private box in July. He looked on in support during the match and expressed his congratulations with a photo and a cute inside joke on Instagram after she won the high-profile tennis tournament.
© Copyright IBTimes 2023. All rights reserved.