Listen To Drake Diss Meek Mill In 'Back to Back Freestyle' As Rappers Beef Over Nicki Minaj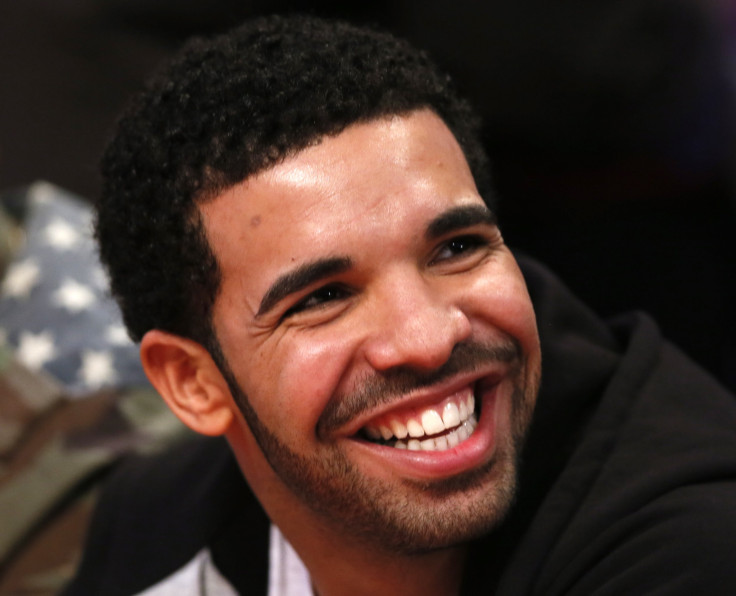 If it wasn't clear before, let it be known: Drake and Meek Mill are not friends. After years of Drake lamenting about his unrequited love for Nicki Minaj, the rapper is dissing her new boyfriend for using her fame to build his own celebrity.
Drake dropped a diss track aimed at Meek Mill Wednesday titled "Back to Back Freestyle" on his SoundCloud. Listen here. The song represents Round 2 between the rappers after Drake previously slammed Meek Mill in his single "Charged Up."
Meek Mill allegedly started the war by unleashing a Twitter rant last week against Drake that claimed the Canadian rapper didn't write his own rhymes. He tweeted: "Stop comparing drake to me too.... He don't write his own raps! That's why he ain't tweet my album because we found out!"
Meek Mill later apologized to Drake, who has long documented his close friendship with Minaj and his love for her voluptuous body. Meek claimed Atlanta rapper Quentin Miller was Drake's ghostwriter.
But "Back to Back Freestyle" makes it clear that Drake is not ready to forgive and forget. He spits: "This for y'all that think that I don't write enough / They just mad cause I got the Midas touch / Ya love her then ya gotta get a world tour / Is that a world tour, or your girl's tour? / I know that you gotta be a thug for her / This ain't what she meant when she told you to open up more / Trigger fingers turn to Twitter fingers / You getting' bodied by a singin' nigga."
In "Charged Up," Drake also went hard at Meek Mill, rapping: "Done doing favors for people/ 'Cause it ain't like I need the money I make off a feature... No woman ever had me starstruck/ Or was able to tell me to get my bars up."
© Copyright IBTimes 2022. All rights reserved.
FOLLOW MORE IBT NEWS ON THE BELOW CHANNELS