Recall Alert: 'Detectable Levels' Of 'Forever Chemicals' Found In Canned Clams
KEY POINTS
The FDA found PFAS contamination in clam samples during testing
Bumble Bee Foods issued the recall "out of an abundance of caution"
Affected customers can contact the company to get a reimbursement
Bumble Bee Foods has voluntarily recalled some of its canned clam products after finding "detectable levels" of per- and polyfluoroalkyl substances (PFAS). Studies show harmful health impacts associated with these "forever chemicals."
The "detectable levels" of PFAS were discovered during "recent" testing by the Food and Drug Administration (FDA) as a part of its "investigation on environmental contaminants in the U.S. food supply," the company noted in a statement.
"The company issued the recall out of an abundance of caution after learning of the test results from the FDA," it announced on the FDA website.
The products were reportedly from a "third-party manufacturer" in China. Bumble Bee Foods is already working with the manufacturer to "investigate and resolve this matter."
The recall affects 3.75 cans of Bumble Bee Smoked Clams with the UPC code 8660075234, which can be found below the bar code.
"This recall does not involve any other Bumble Bee products," the company said. "This recall does not affect any other clam products distributed by Bumble Bee."
People with an affected product should not eat it and instead, discard it in the garbage. Those who have eaten it already and are not feeling well should contact their healthcare provider, though the company stresses that "we have no evidence of a serious health risk associated with the recalled product" and "to date there have been no reports of illness associated with this issue."
Consumers who have questions about the recall or want to know about reimbursement can contact Bumble Bee Foods at 1-888-295-3627.
"If your products are the ones being recalled based on the UPC, we would be happy to reimburse you," the company added.
Forever chemicals
PFAS, also known as "forever chemicals," pertains to a large group of chemicals that are widely used and long-lasting, with their components only breaking down "very slowly," noted the Environmental Protection Agency (EPA). They are so widely used and persistent that they have been detected "all over the world," from food products and water, to breastmilk and even human and animal blood.
People can be exposed to PFAS by breathing contaminated air, eating or drinking contaminated products or even through contact with products that are made using PFAS, according to the National Institutes of Environmental Health Sciences (NIEHS).
So far, some peer-reviewed studies have found that exposure to "certain levels" of PFAS may result in some health effects such as decreased fertility, developmental delays in children, accelerated puberty, increased risks of obesity and high cholesterol and increased risk of some cancers such as testicular and kidney cancers.
"(R)esearch is still ongoing to determine how different levels of exposure to different PFAS can lead to a variety of health effects," noted the EPA. "Research is also underway to better understand the health effects associated with low levels of exposure to PFAS over long periods of time, especially in children."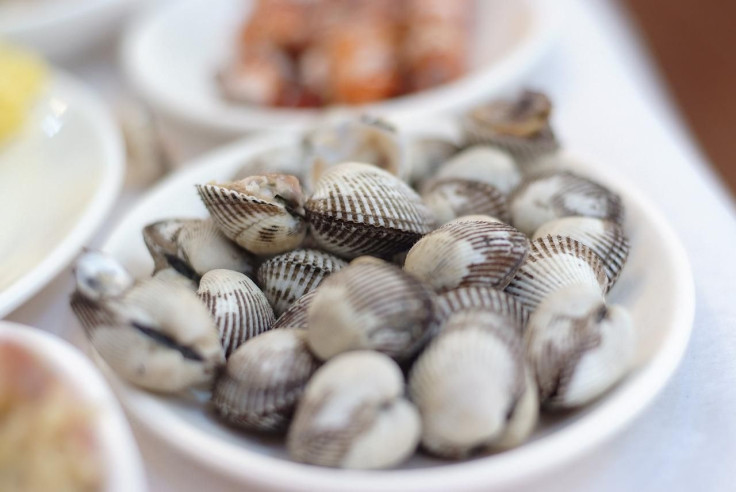 © Copyright IBTimes 2023. All rights reserved.