Duncan Hines Cake Mixes Recalled Over Potential Salmonella Contamination, Investigation Underway
Four types of Duncan Hines cake mixes have been voluntarily recalled by parent company Conagra Brands over potential risk of salmonella contamination. The recall comes as the U.S. Food and Drug Administration is investigating a manufacturing facility amid concerns.
The number of cake mixes taken off shelves have been said to be 2.4 million, the Associated Press reported. Warnings have been issued for Classic White, the variety that tested positive for salmonella, and three other varieties — Classic Butter Golden, Signature Confetti and Classic Yellow. These products were made at the same facility during the same time period "out of an abundance of caution," the FDA said in a statement.
The FDA urged customers to throw out or return the products to the store for a refund. The boxes' expiration dates are between March 7 and 13, 2019.
Each had a different UPC code:
• Duncan Hines Classic White Cake (644209307500)
• Duncan Hines Classic Yellow Cake (644209307494)
• Duncan Hines Classic Butter Golden Cake (644209307593)
• Duncan Hines Signature Confetti Cake (644209414550)
"Consumers should not bake with or eat the recalled product," the FDA said. "Additionally, consumers should not eat uncooked batter, flour, or cake mix powder."
The FDA and the Centers for Disease Control and Prevention (CDC) tested the Classic White mix after several people fell ill with salmonella. The agencies then told Conagra that "a sample of Duncan Hines Classic White Cake Mix that contained SalmonellaAgbeni matched the Salmonella collected from ill persons reported to the CDC," the statement said. "This was determined through Whole Genome Sequencing, a type of DNA analysis."
"Several of the individuals reported consuming a cake mix at some point prior to becoming ill, and some may have also consumed these products raw and not baked," the CDC said. "Consumers are reminded not to consume any raw batter."
Consumption of food contaminated with salmonella can cause salmonellosis, one of the most common bacterial foodborne illnesses. It is caused by the Salmonella enterica bacterium. The microorganism causes serious and sometimes fatal infections in young children, sick or elderly people, and others with weakened immune systems. Symptoms of salmonella can begin 12 to 72 hours after a person is infected. Most of the symptoms of a salmonella infection are stomach-related, including cramps in stomach, bloody stools, diarrhea, cold and chills, fever, headache, vomiting and nausea.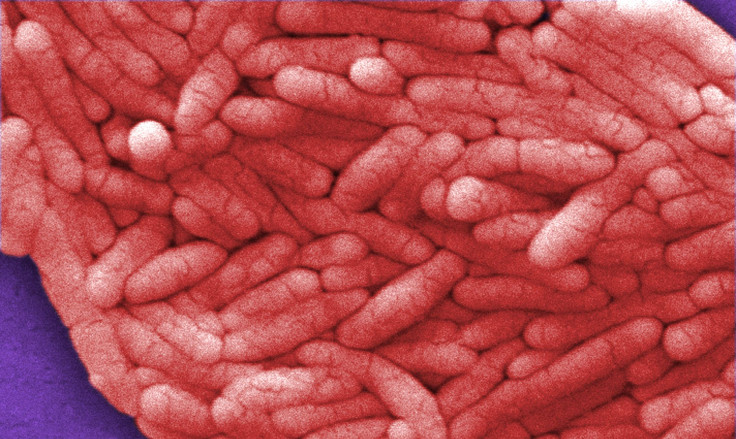 © Copyright IBTimes 2023. All rights reserved.