Dunkin' Closings 2020: 800 Locations Will Be Shut Down
Dunkin' (DNKN) announced that it will close 800 of its restaurants in 2020 as it looks to rationalize its brick-and-mortar portfolio of stores on Tuesday. At the same time, the company released its disappointing second quarter earnings report.
The coffee chain said the number of closures also include the previously announced 400 Speedway gas station and convenience store locations. Dunkin is looking to drive future growth with the closures and said the 800 locations represent about 8% of its total U.S. restaurants and 2% of its total global stores.
The closures were revealed alongside Dunkin's U.S. comparable-store sales decline of 18.7% and a revenue decrease of 20%, down to $72 million. The decrease in revenue was attributed to comparable-store sales decline and permanent and temporary restaurant closures because of the coronavirus pandemic. Dunkin' said that 96% of its U.S. locations had reopened as of July 25.
The company also closed 180 Baskin-Robbins International locations and said it was reinstating its dividend program for its Board of Directors. Dunkin' reported that it had $291 million of unrestricted cash on hand.
"Given the strength and stability of our franchised model, coupled with our franchisees' ongoing business recovery, we remain confident in our ability to maintain appropriate liquidity through the current crisis," Dave Hoffmann, CEO of Dunkin' Brands Group, said in a statement.
Shares of Dunkin' were trading at $67.84 as of 10:30 a.m. ET, down $3.84 or 5.36%.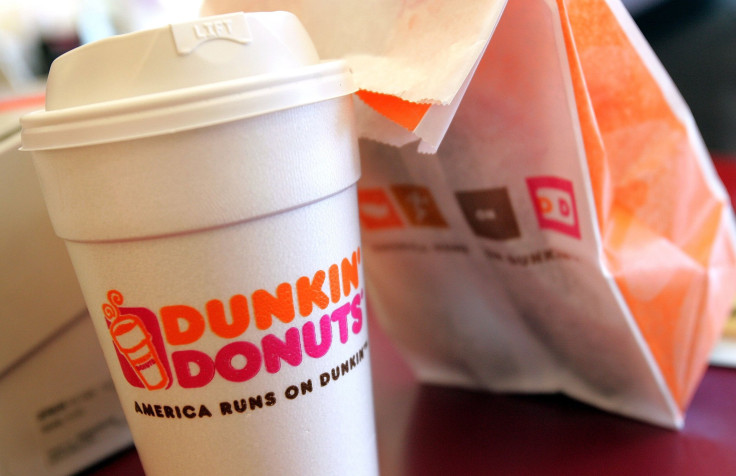 © Copyright IBTimes 2023. All rights reserved.