Dwayne Johnson Endorses Joe Biden, Kamala Harris: 'Best Choice To Lead Our Country'
KEY POINTS
Dwayne Johnson endorsed Joe Biden and Kamala Harris on Sunday
The actor is an Independent voter and has voted for both parties in the past
Johnson did not rule out a future presidential run during an interview last year
Dwayne "The Rock" Johnson publicly endorsed a presidential candidate for the first time on Sunday as he announced his support for Democratic nominee Joe Biden and his running mate, Sen. Kamala Harris.
Johnson, who has voted for both parties in the past, said that Biden and Harris have his vote in the upcoming "critical" election via a seven and a half minute video posted on his Instagram and Twitter.
"... as a registered Independent for years now with centrist ideologies, I do feel that Vice President Biden and Senator Harris are the best choice to lead our country, and I am endorsing them to become President, and Vice President, of our United States," the 48-year-old actor said.
Johnson also shared a conversation he had with Biden and Harris in which he mentions their accomplishments and asks how they plan to "earn the respect of all the American people" if they get elected.
"Joe, you've had such an incredible career. You've led, in my opinion, with great compassion and heart and drive, but also soul," the actor said of Biden.
Johnson said of Harris, "You have been an attorney, a district attorney, a state attorney, a U.S. senator. Smart, tough, I've seen you in those hearings, and in my opinion, you are a certified bada--."
As for his plans, Biden assured Johnson that they will "keep their word" and fulfill the promises they made during their campaign if they are elected. He also acknowledged that they are "not perfect" but vowed to take responsibility.
Harris, meanwhile, highlighted the importance of speaking the truth "not to confront, not to hurt, but to deal with things, the way they must be handled." She added that they will be honest about what it requires to heal and to get through the difficulties Americans are currently facing.
In his post, Johnson also encouraged everyone to vote and shared a link to a website where people can register and find information about candidates.
The video has been viewed more than 8.6 million times on Twitter and received nearly 5 million likes on Instagram within 12 hours.
Other celebrities who have publicly shown support for Biden include Cardi B, Billie Eilish, Chrissy Teigen and John Legend.
Meanwhile, Johnson previously spoke about the topic of running for president in 2020 after rumors surfaced in 2018 that he was planning to launch a bid.
During an interview with IndieWire at the Sundance Film Festival last year, he clarified that he has not considered a presidential run, acknowledging that he lacked experience.
But he did not completely rule it out, adding, "I'm not ruling out the idea if I could make a bigger impact somehow, or potentially surround myself with good people."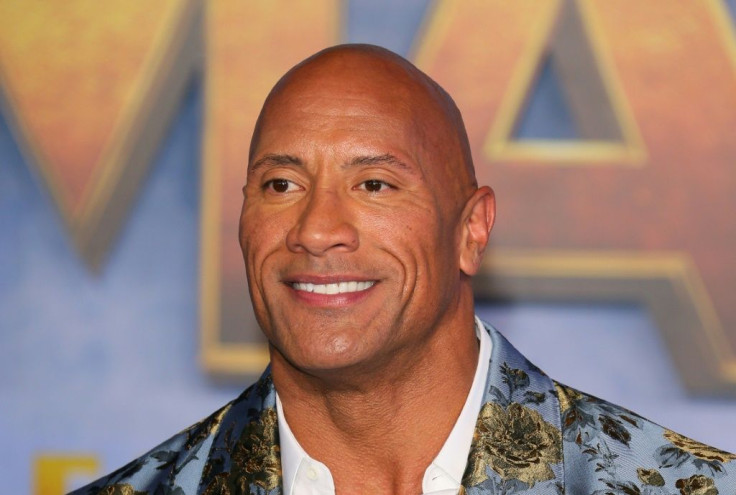 © Copyright IBTimes 2023. All rights reserved.
FOLLOW MORE IBT NEWS ON THE BELOW CHANNELS