Dwayne Johnson's Outrageous 'Cheat Meals' Will Shock You [Photos]
KEY POINTS
Dwayne Johnson's diet includes egg whites, oatmeal, chicken and veggies
Brioche French toast is one of his favorite cheat meals
Other cheat meals include cheesecake, pizza and pancakes
Dwayne Johnson is synonymous with fitness. Apart from his intense workout routine, Johnson's diet includes egg whites, oatmeal, chicken and veggies. However, when the 48-year-old decides to cheat on his diet, he indulges in everything, right from cheesecake to burgers.
Here are some of his "cheat meals" that prove he sure knows how to party.
Buffalo sirloin and pancakes
Two days back, Johnson posted a video of his Sunday brunch on Instagram. The spread included Buffalo sirloin with eggs and pancakes with magic maple syrup. "Enjoy your Sunday and your cheat meals, my friends," he captioned the video.
Brioche French toast
On July 13, "The Rock" posted a video of his midnight cheat meal. This included Brioche French toast with whip cream, maple toasted coconut chips and toasted coconut maple syrup.
"This one is absolutely ridiculous and guaranteed to send you to bed happy and sinfully satiated," he wrote.
4th of July treat- a massive slice of cheesecake
In a video captioned "I'm jumpin' headfirst into my sugar & tequila holiday weekend," the star showed off a variety of dishes including cheesecake and two slabs of 4-inch french toast which was topped with tequila-infused maple syrup, peanut butter and jelly.
Spaghetti
On May 24, the former WWE pro posted a photo of a spaghetti and a video of him enjoying 4-inch french toast with peanut butter topped with whipped cream infused with citrus.
Cheeseburger and fries
On Feb. 24, he posted a photo of a juicy cheeseburger, a plate of fries and chilled Teremana tequila. "Cheat day for the ages," he captioned a photo.
Pizza
In December, he posted a photo of mouth-watering double dough pizza.
"I don't do fancy well, but when it comes to quality, the kid's takin' home the gold. Double dough pizzas. Where I have the pizza maker literally use two doughs to make one pie - highly recommend you give it a try. Cheese and Hawaiian. Sitting in bed. Watching Sunday Night Football. Bringing new meaning to the word fancy," he captioned the photo.
Pasta and Bagel
In November, Johnson decided to have bolognese pasta and two New York bagels for his Sunday brunch. He posted a photo of his high-calorie feast and asked people to "enjoy their cheat meals."
Johnson's workout routine is intense, which includes 30-50 minutes of cardio and lifting heavy weights on a regular basis, and he works out six days a week.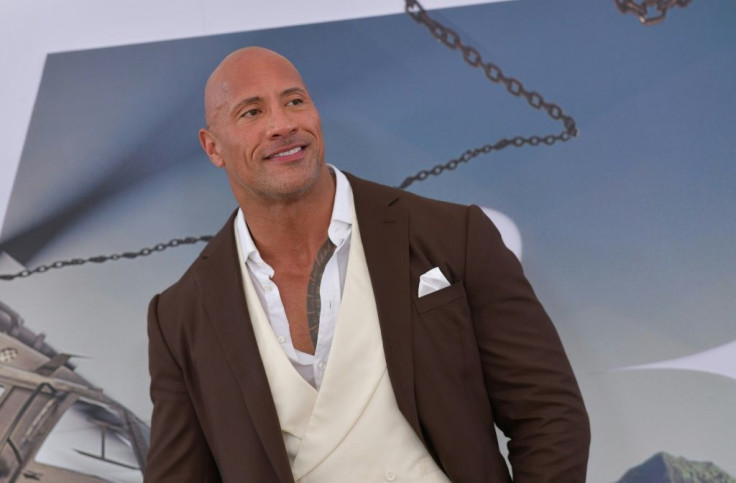 © Copyright IBTimes 2023. All rights reserved.