'DWTS' Pro Cheryl Burke Requests Trial For Matthew Lawrence Divorce
KEY POINTS
Cheryl Burke's lawyer filed a motion Thursday to request a trial setting for her ongoing divorce from estranged husband Matthew Lawrence
Both parties had signed off on the request, according to the filing
The case would sort out matters relating to the division of assets, spousal support, attorney fees and other various legal costs
Cheryl Burke has taken her divorce proceedings to a new level.
The "Dancing with the Stars" pro's lawyer filed a motion Thursday requesting a trial setting for her ongoing divorce from estranged husband Matthew Lawrence, according to court documents obtained by Us Weekly.
Both parties had signed off on the request, the documents stated.
According to the filing, a trial would last about three days and cannot be scheduled as a "short cause matter" unless each party agrees to an estimated trial length of five hours — one day — or less.
The case would sort out matters relating to the division of assets, spousal support, attorney fees and other various legal costs.
"Cheryl's attorney filed a request for trial setting because he's trying to push the other side to move and get things done," Goldie Schon, a family law attorney from California, told Us Weekly of what the new motion could mean for the former couple's divorce. "He's trying to push it because it's going to take probably three months to get a trial setting conference on [the] calendar — it's an appointment to get the court to set a trial six months later."
Schon also said that a trial likely won't happen anytime soon, noting that Burke and the "Boy Meets World" alum will receive "a request for a trial setting conference probably in August or September to go to the courthouse to sit in front of the judge and get another date for the trial."
"They're trying to get in front of a judge to resolve issues," the attorney noted.
According to Schon, Burke's lawyer is trying to "keep things moving" by filing the request nearly three months after the case began.
Schon speculated that Burke wants to "speed up the process" and "get this done." The dancer likely "doesn't want to deal with any of these issues" and just wants to "call it a day like it never happened," the lawyer suggested.
"Filing a trial setting this early in the game tells me that she just wants to get this done — faster than possibly the family court will allow," Schon said.
Nearly three years after tying the knot in May 2019, Burke filed for divorce from Lawrence in February and listed their date of separation a month prior.
The couple didn't have kids, but they shared a dog named Ysabelle, which Lawrence gifted to her on their first wedding anniversary, ABC News reported.
Since their split, Burke has been candid about moving on. She also admitted that she struggled with maintaining her sobriety after the breakup.
"It's not like I miss the act of drinking. I don't. I never liked the taste of it. It was just for the effect," she recently told Us Weekly. "Absolutely, I've thought about it, especially [when] I'm home alone."
Earlier this month, Burke revealed that she was nervous to date again. She also discussed her "social phobia," explaining that she prefers to be at home.
"I actually don't love going out, especially with my sobriety," she said. "I'm just learning about all of this and interaction and like, the new way of dating, you have to swipe left."
Lawrence has yet to disclose his response to Burke's petition.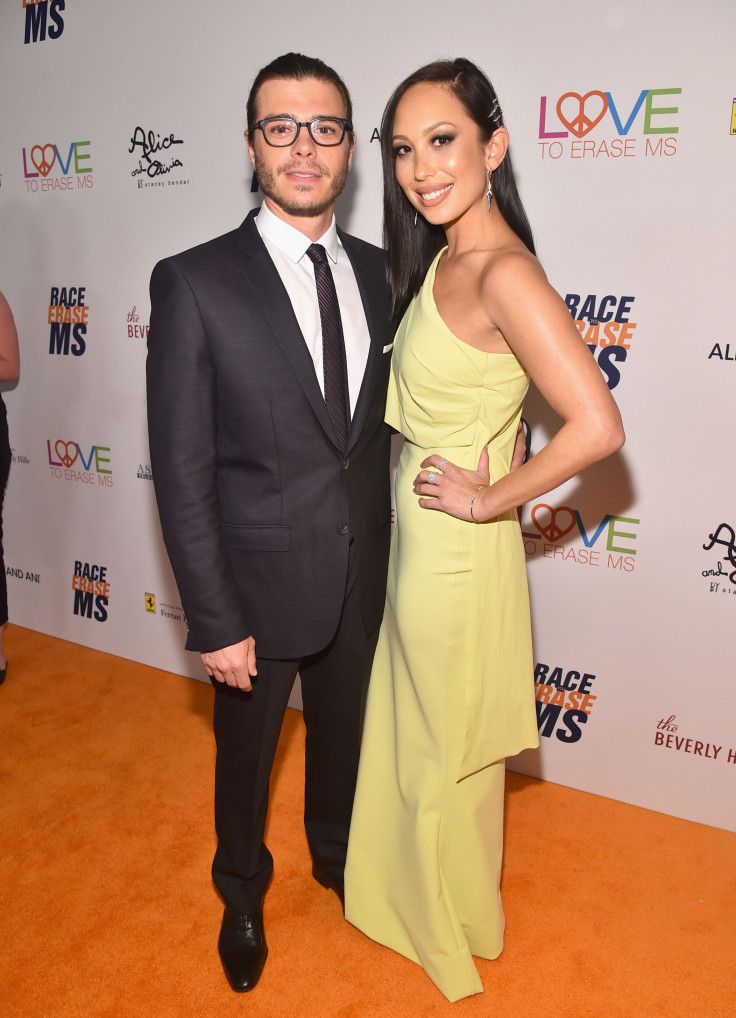 © Copyright IBTimes 2023. All rights reserved.