Dwyane Wade Cheated On Gabrielle Union With Aja Metoyer? Mother Writes Letter To Union Claiming Wade Had Affair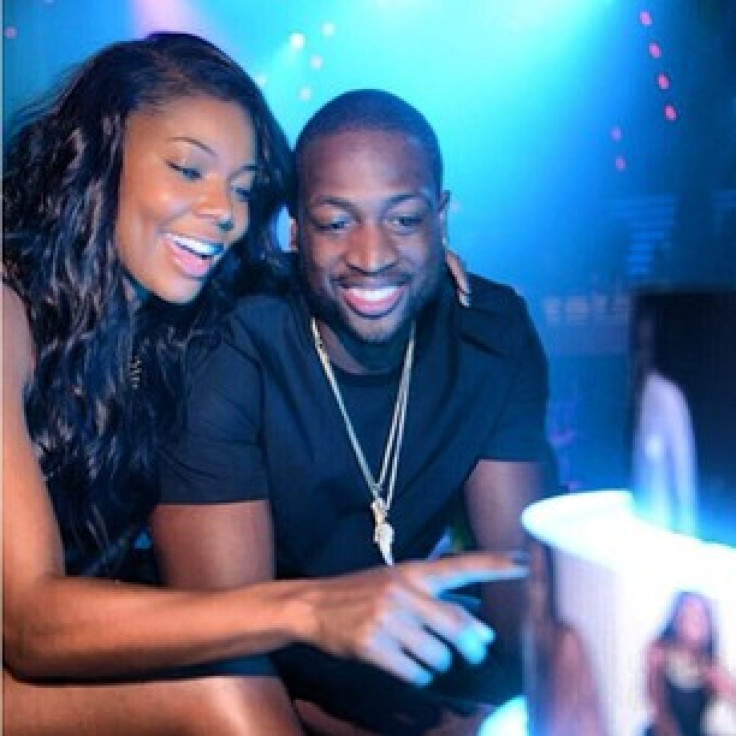 Days after NBA star Dwyane Wade announced he has a love child, and not with fiancé Gabrielle Union, he is facing more controversy, as it is alleged he cheated on Union during their relationship.
In his announcement, Wade said, "I had a time, a part in our break, in our pain and our hurt; a blessing came out of it in my life, having a son that was born healthy. So I'm moving on."
The couple began dating in 2009, but took time apart earlier this year because of their busy schedules. On "The Tonight Show with Jay Leno," Wade said in September, "Celebrity relationships [are] very hard. This was a big year for us and our relationship from the standpoint of she was shooting her show 'Being Mary Jane,' going most of the year. I was dealing with my injuries, trying to win a championship, so we kinda took a step back."
Wade revealed the surprising news about his third son prior to the Heat's game against the Denver Nuggets. "I'm in the public eye, so obviously that's a part of it," the 31-year-old father said of the birth making headlines. "It comes with the territory."
While the mother was previously identified as Sandrina Schultz, it has been reported that the mother is actually Aja Metoyer, 30, who has two other children with actor Damon Wayans Jr.
In February, Metoyer wrote a letter to Union chronicling her relationship with Wade, and claims she was with him while they were together, not on a "break." The letter has again come to light considering she recently gave birth to Wade's third son, Xavier.
The letter, on BlackSportsOnline, says, in part, "Ohh yea, hi Ms. Union. Good too see you stuck around and have a few more pieces of clothing inside of his house [sic]. The kitchen looks great by the way. I love the new counter tops. I would also like to thank Rich, the chef for his amazing breakfast. His cookies are the best.
"And last but not least I'd like to thank Dwayne for always making me feel comfortable on your side of the bed. Hiding pictures in your drawer. You know the night stand next to your side of the bed, the one with the two drawers. Think the picture is the one with you and Sanaa Lathan in it.
"Also Gabrielle you are a little to old to be making Valentines day Photo albums [sic]. Leave that to the young girls your man cheats on you with. Dont believe me, i took a picture of the picture.
"FYI your man likes fat a---s you might need to get you one. Last but not least. I will send you a picture of the bags your man left in the hotel room i f---ed him in. lol [sic]."
© Copyright IBTimes 2023. All rights reserved.