Dying Iraq Veteran, Tomas Young, Writes Last Letter To George Bush And Dick Cheney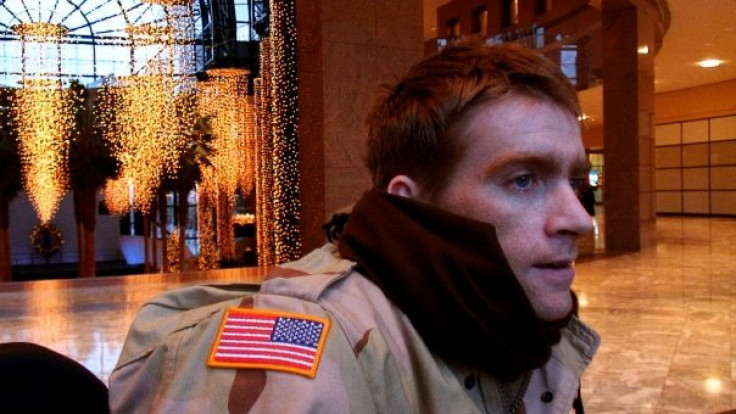 Tomas Young, a paralyzed Iraqi war veteran, has some choice words for former President George W. Bush and former Vice President Dick Cheney.
In an open letter to the two leaders, the anti-war activist who is in hospice care, describes his feelings about the conflict. Since then, it has been shared on social media and racked up more than 4,800 Facebook likes.
"I hope that before your time on earth ends, as mine is now ending, you will find the strength of character to stand before the American public and the world, and in particular the Iraqi people, and beg for forgiveness," Young writes.
Young says he is writing on behalf of other veterans, their families and those who have been wounded or died as a result of the Iraq War.
The letter is filled with strong accusatory language toward Bush and Cheney.
Young says he hopes they will be put on trial for a war he believes is unnecessary and criminal. He goes on to describe the inadequate care he's received from the U.S. Department of Veterans Affairs.
"I would not be writing this letter if I had been wounded fighting in Afghanistan against those forces that carried out the attacks of 9/11," Young writes toward the end of his letter. "Had I been wounded there I would still be miserable because of my physical deterioration and imminent death, but I would at least have the comfort of knowing that my injuries were a consequence of my own decision to defend the country I love."
Young joined the U.S. Army two days after the 9/11 attacks. Five days into his deployment in Iraq, the 22-year-old was shot by a sniper in the spine and was paralyzed instantaneously, the Ridgefield Press reports. Since then, he has suffered from numerous medical setbacks.
Young was recently featured in the award-winning documentary "Body of War." The film follows Young on his journey home, coping with his disability and finding a voice as an anti-war activist.
During a screening held last month in Connecticut, Young told the audience via Skype that he decided to end his life. Young said he plans to stop taking his nourishment and life-extending medications, the Ridgefield Press reports.
"It's time," he said. "When I go I want be alert and aware."
Since the Iraq War began, 4,488 U.S. service members have been killed and more than 32,000 have been wounded, according to ABC News.
© Copyright IBTimes 2023. All rights reserved.