'Dynasty' Season 1 Up Against ABC's 'Modern Family'; Will The CW Drama Get High Ratings?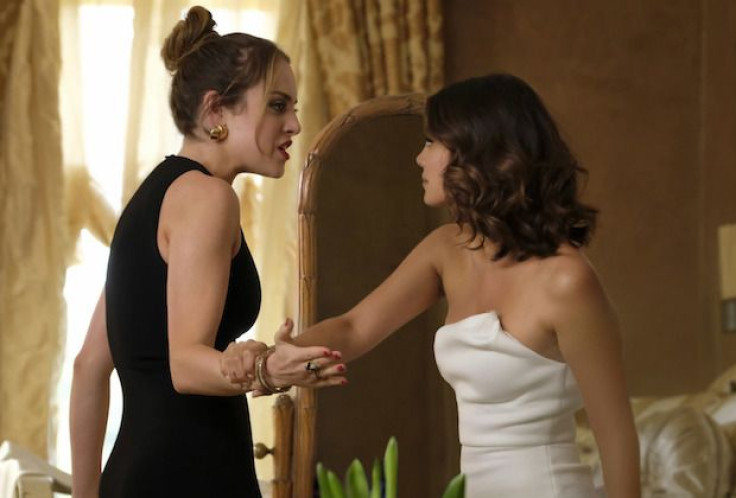 "Dynasty" Season 1 is set to premiere in the fall, and the series will be up against ABC's hit sitcom, "Modern Family" Season 9.
The Nathalie Kelley-starrer, whose premiere date has yet to be announced, will air on The CW on Wednesdays at 8 p.m. EDT. This also puts the show in direct competition with ABC's "American Housewife," NBC's "Law & Order: SVU," FOX's "Star" and CBS' "SEAL Team."
Read: "Dynasty" Season 1 gets Wednesday time slot on The CW
TV Line writer Matt Webb Mitovich gave his first impression of "Dynasty" – a series that will focus on the lives of the top one percent of the United States. Penned by the writers of "Gossip Girl," the new drama will follow the lives of Blake Carrington (Show), Cristal Flores (Kelley), Fallon Carrington (Elizabeth Gillies) and Steven Carrington (James Mackay).
All four characters will be forced to deal with each other when Fallon and Steven's dad informs them that he will be marrying Cristal very soon. Fallon and Steven are certain Cristal is just after Blake's money, but the patriarch seems to be blinded by Cristal's charming personality and good looks. Fallon and Steven will try to take down Cristal, but it will be a little too late since the latter's wedding to Blake will actually take place.
Mitovich claimed that "Dynasty" can do well in terms of ratings as the series is something new for fans since the cancellation of "Melrose Place" and "Gossip Girl." The CW currently caters to a slew of superhero-centered TV shows like "Arrow," "The Flash" and "Supergirl." Other shows airing on The CW are "Supernatural," "Jane the Virgin" and "iZombie." Additionally, "Dynasty" will be paired with "Riverdale" Season 2 starting this fall, and the tandem is expected to do wonders for the network.
Meanwhile, "Modern Family" may have been renewed by ABC for Seasons 9 and 10, but the ratings for the Ty Burrell-starrer have not been doing well. In Season 8, the ratings for the award-winning show dropped tremendously. On April, "Modern Family" slipped nine percent to two tenths with its 1.9 demo rating and 6.2 million viewers, according to TV Line.
© Copyright IBTimes 2023. All rights reserved.