E. Coli Symptoms: Panera Bread Investigated Over Latest Outbreak In New Jersey
A possible E. coli outbreak in New Jersey was reportedly linked to Panera Bread restaurant chain, local media reports said Thursday. Several E. coli cases were reported by the state Department of Health in four counties, including Hunterdon, Middlesex, Somerset and Warren.
"The Warren County Health Department and state Health Department are investigating a cluster of E. coli cases" potentially from "local Panera Breads," said Sarah Perramant, public health epidemiologist in Warren County, adding the Phillipsburg-based Panera Bread was the primary concern and was being investigated.
However, it was unclear if Panera Bread was the source of the latest outbreak.
"It is very early in the investigation," Department of Health spokeswoman Donna Leusner said, without naming the restaurant chain linked to the outbreak. "This is a preliminary investigation of a half-dozen cases in the four counties. Two of the six were from Somerset County with the other four from the other Central Jersey counties."
The department will reportedly gather the food history of the people who fell sick due to the outbreak. The details will later be sent to Centers for Disease Control and Prevention (CDC) for confirmation.
"The Department is in the process of gathering food history data because it can be very difficult to determine where someone got sick," Leusner said. "Individuals could have eaten a number of meals in a number of places before getting sick. They could have eaten at several restaurants, at home or eaten food purchased at a supermarket. Sometimes the source of the food that made people sick is never determined. That's why we conduct many interviews with sick individuals to get food history data.
"We are working with the FDA and the CDC," she said. "The state lab is conducting tests to see if the strain of E Coli bacteria (there are many) match. The CDC will then conduct confirmatory tests. As more information becomes available, we will provide that to the public."
The first case in the latest outbreak was reported March 28, state Epidemiologist Dr. Tina Tan told New Jersey 101.5, and more cases were identified later in other counties.
E. coli, or Escherichia coli, is a bacteria that normally occurs in the environment as well as in the guts of animals and humans, CDC says. Some of its types are pathogenic that can cause illness through exposure to contaminated food or water, or contact with animals or other people.
Symptoms usually vary from person to person. In most cases, symptoms appear three to four days after the bacteria is ingested. The symptoms include loss of appetite, fatigue, severe abdominal cramping, diarrhea and fever. More adverse cases would lead to bloody diarrhea, dehydration and even kidney failure.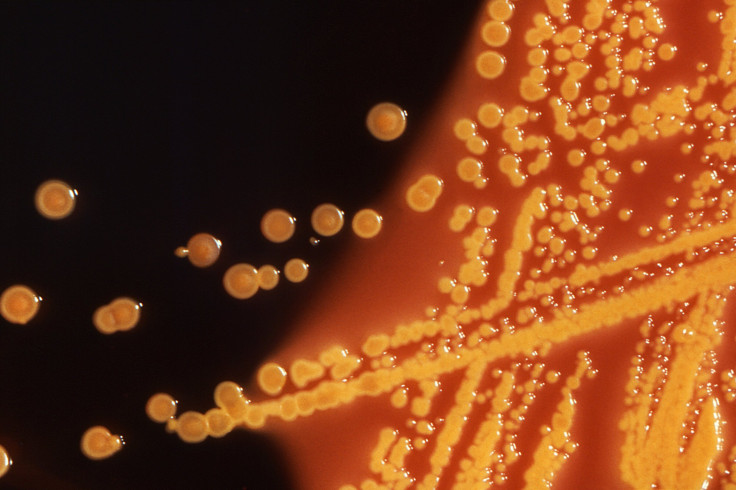 © Copyright IBTimes 2023. All rights reserved.
FOLLOW MORE IBT NEWS ON THE BELOW CHANNELS