E-Commerce Retailers Foresee Strong Holiday Sales, Amazon Besting Traditional Firms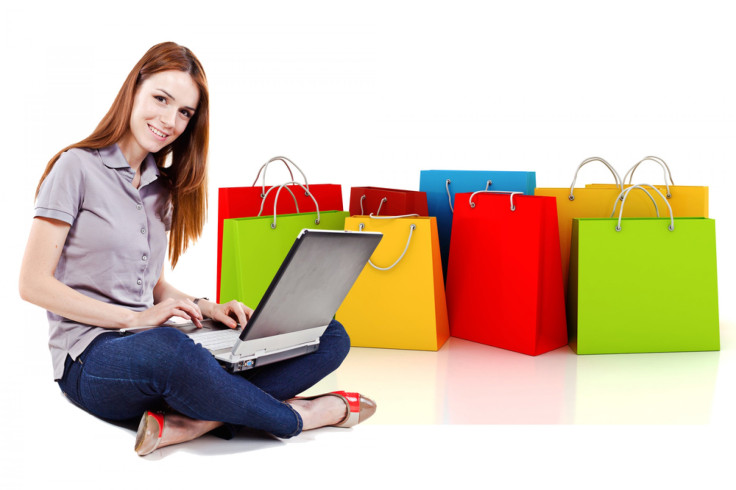 E-commerce companies are foreseeing stronger holiday sales this Thanksgiving and beyond, even as the broader retail environment lags, according to e-commerce experts and sales data.

International Business Machines Corp. (NYSE:IBM) data released on Monday show online retail sales rose 16 percent in October for more than 800 U.S. retailers and up 11 percent in the first week of November.

"If the last few weeks of shopping are any indication, online retailers can expect a strong holiday shopping season," an IBM spokeswoman wrote in an email to IBTimes.

Department stores fared best with online sales, up a staggering 110 percent from last year for November's first week. Mobile shopping has also increased, becoming 14.5 percent of all online sales, in a trend IBM has flagged previously.

Shoppers are paying less per total orders and exploiting more coupons, according to IBM data. Consumers increasingly browse retail on smartphones but buy on tablets like Apple Inc.'s (NASDAQ:APPL) iPad, the data showed.

Other data on Monday, from e-commerce platform provider ChannelAdvisor, showed a more nuanced landscape.

ChannelAdvisor CEO Scot Wingo told IBTimes that e-commerce sales should account for 15 percent of retail sales this holiday season, up from 13 percent last year. But he added that key players like Amazon.com, Inc. (NASDAQ:AMZN) and eBay Inc. (NASDAQ:EBAY) have seen sales diverge.

"In October, Amazon's same-store sales came in at 23.8 percent growth year-over-year, nearly double comScore's Q3 e-commerce growth rate of 13 percent, while eBay was consistent with the comScore rate, coming in at 12.9 percent," he wrote.

"eBay's recent slump is in line with its latest earnings, so we weren't surprised. … Amazon has consistently done well and is really taking share in the world of e-commerce."

ChannelAdvisor has more than 2,000 global retailers and manufacturers as clients. They use the company's platform to optimize merchandise sales, including on key channels like Amazon, Google Inc. (NASDAQ:GOOG) and Facebook Inc. (NASDAQ:FB). ChannelAdvisor's monthly same-store sales statistics are based on figures provided by their clients, who include names like Ann Taylor, of Ann Inc. (NYSE:ANN), Lenovo Group Limited (HKG:0992) and Sony Corporation (TYO:6758).

"The wild card this year is mobile," Wingo told IBTimes. Although some industry experts have forecast mobile traffic, from smartphones and tablets, could swing upward by 60 percent, from a 20 percent gain last year, Wingo cares more about whether mobile shoppers actually buy after browsing.

"The most important metric in e-commerce is the buyer conversion rate, and that's something else we'll be closely monitoring during the holidays," he wrote. "Generally, desktop converts at a rate of 2.5 percent, tablet converts at 2 percent, and phone is really small at just 0.8 percent. ... We'll be watching to see if these conversion rates stay consistent."

Internet companies like Facebook have seen broadly bullish sentiment this year thanks to strong gains in mobile advertising revenues.

International online sales for U.S. retailers should peak around Dec. 13, with strong orders so far this year, e-commerce strategist and Borderfree CEO Michael DeSimone told IBTimes last week.

Online sales accelerated after mid-October, with volumes growing exponentially as the post-Thanksgiving Cyber Monday approaches, he said. International consumers have increasingly adopted the quintessentially U.S. holiday globally, since about 2011.

"The international peak, for us, is completely tied to the U.S. online peak," he said. "In effect, we've exported the concept of Black Friday and Cyber Monday, making that a huge weekend for online shopping."

DeSimone's business advises major U.S. retailers like Macy's, Inc. (NYSE:M), who want to sell online overseas. The U.S. market for e-commerce is slowing, with greater potential for e-commerce abroad, according to DeSimone.

Borderfree reported a tripling of international online spending on U.S. retailers on Black Friday in 2012, and predicted sales growth again this year. The company didn't have detailed holiday sales forecasts or data immediately available.

A newly disruptive platform, Google Shopping, has also seen explosive growth, as advertisers experiment with it, according to Wingo.

"Google is now battling Amazon for the hearts and wallets of consumers," he said, speaking of the new influence of Google Shopping. Sales done via Google Shopping are up 88 percent from a year ago, though the platform is only 18 months old.

According to IBM data, Facebook converted four times more users into buyers than Pinterest, another popular social media portal, though Pinterest users spent more on average.

The world's largest brick-and-mortar retailer, Wal-Mart Stores, Inc., (NYSE:WMT) reports earnings on Thursday morning. Barclays PLC (LON:BARC) analysts expect international sales to grow by 6 percent, and will keep a close eye on U.S. comparable sales.

The International Council of Shopping Centers reported on Tuesday that same-store retail sales increased slightly weekly and yearly, by 1.2 percent and 2.3 percent, respectively. The trade group only expects modest growth this holiday season, according to Reuters.

Citigroup Inc. (NYSE:C) forecast in April 2013 that online sales would grow by 18.3 percent globally in 2013, to become a $1.3 trillion market.
--
Note: Photo by Shutterstock.com.
© Copyright IBTimes 2023. All rights reserved.
FOLLOW MORE IBT NEWS ON THE BELOW CHANNELS