E3 Day 1: Microsoft Launches Streaming TV for Xbox Live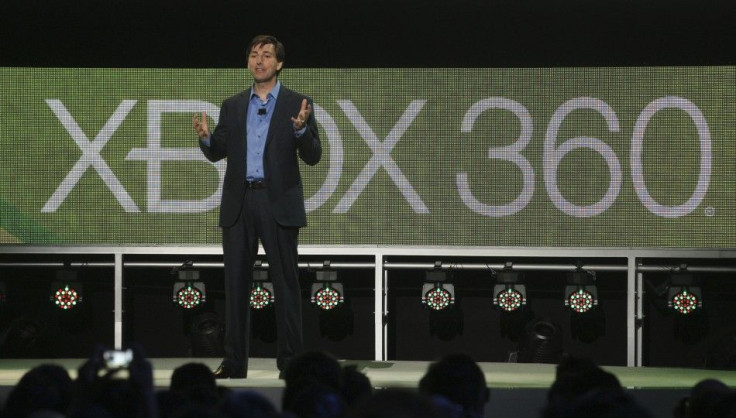 The Live in Xbox Live just took on an entirely new meaning.
Microsoft opened the video game industry event, E3, in impressive fashion with a keynote speech announcing new features for its Xbox Live system. Among the features Microsoft introduced were streaming TV from SkyTV in the U.K., Canal+ in France and FOXTEL in Australia. This streaming TV service is powered by another new feature, voice search from Bing.
Voice search for Xbox Live includes the aforementioned streaming TV channels and Netflix, Hulu Plus and ESPN, as well as music, video and Xbox LIVE Marketplace. A user can simply say outloud what they wish to do, and it will come up on the screen. Combined with the Kinect control, which allows for people to pick what they want through hand gestures, Microsoft says getting to do what you want on a console has never been easier.
This is an incredible time of growth and innovation for our business leveraging technologies that see us, hear us and connect us all together. This year by bringing together the power of Kinect for Xbox 360 and the intelligence of Bing, we are transforming how people enjoy entertainment, Don Mattrick, president of the Interactive Entertainment Business at Microsoft, said during the press conference.
While the aforementioned channels were the only ones announced by Microsoft, the company committed to expand access to live television programming on Xbox 360 to more providers in the United States and around the world during the upcoming year. This will include news, sports and local programming.
The company announced it was teaming up with the mixed martial arts phenomenon Ultimate Fighting Championship to bring the sport to Xbox Live. This will include live matches, classic fights, interviews and exclusive behind-the-scenes. It also announced it has expanded its catalog of tens of thousands of movies and TV shows available from Hulu Plus, Netflix and Zune by adding YouTube to 360. YouTube will also be voice controlled.
Other happenings at E3, which kicked off for press today and officially starts for everyone tomorrow, was a complete game lineup from Microsoft and the Electronic Arts and Ubisoft press conferences. Microsoft showcased numerous games including Call of Duty 3: Modern Warfare, Dance Central 2, Fable: The Journey, Gears of War 3 and Halo 4. It also introduced Kinect Sports and an anniversary version of Halo.
Meanwhile EA previewed and showcased a number of new games including The Sims Social, Madden 12, FIFA, Mass Effect 3, Need For Speed: The Run and others. Ubisoft previewed Ghost Recon: Future Soldier, Driver: San Francisco, Assassin's Creed: Revelations and others.
The big event at E3 this week is expected to take place during Nintendo's keynote tomorrow, where it may unveil the next generation of the Wii.
Follow Gabriel Perna on Twitter at @GabrielSPerna
© Copyright IBTimes 2023. All rights reserved.