Earthquake Shakes Northern Israel As Former Prime Minister Ariel Sharon Is Laid To Rest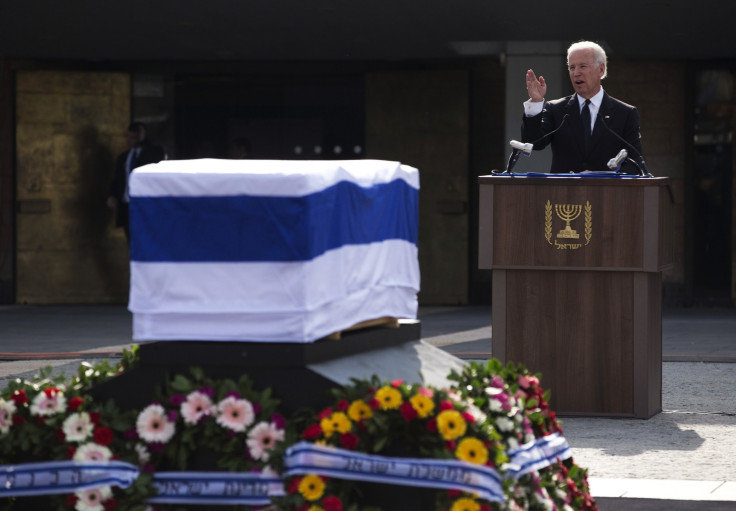 While former Prime Minister Ariel Sharon was laid to rest Monday on his farm in southern Israel, a minor earthquake shook the country's northern region.
As dignitaries from all over the world paid their respects to one of Israel's last founding leaders, residents of northern Galilee told Ynetnews.com that they'd experienced a quake around midday. Confirming those accounts, the Israel Geophysical Institute reported the quake measured 3.5 on the Richter scale.
In October, five tremors shook the northern region in a span of one week, prompting Israeli officials to issue a general alert to citizens to update their knowledge about emergency measures during quakes.
"There were similar cases in the past in which a number of earthquakes clustered around the same time and place, among other cases in Lebanon and the Gilboa," Uri Friedlander, chief of the Israel Geophysical Institute, told Israel's daily paper, Haaretz. "The truth is, we don't know what this recent string means."
Geologists said they are looking for patterns and signs to determine if a massive earthquake is in the offing.
Amotz Agnon, geology professor at the Hebrew University in Jerusalem, said a major tremor in the near future could lead to thousands of deaths.
"From experience, we know that everything depends on the time of day an earthquake occurs," Agnon said. "The cities of Safed, Tiberias, Kiryat Shmona, Beit She'an and Eilat, unfortunately, are all built above the Syrian-African fault-line."
© Copyright IBTimes 2023. All rights reserved.