East Coast Flash Floods: Emergency In Maryland, Train Stuck In North Carolina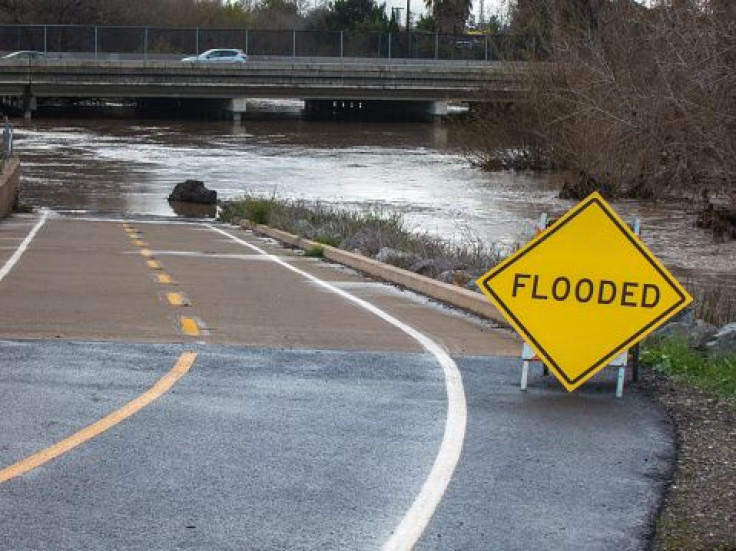 A MARC train with 85 passengers got stuck due to flooding of tracks about four miles east of the train station in Brunswick, North Carolina on Tuesday night.
According to reports, rescue crews arrived at the spot after some time but the passengers had to wait for several hours till the rail master allowed the train to continue up the track to the Brunswick station. Though water did not enter the train's cabins, the passengers were moved to the second deck as a precaution. The train reached the station after midnight and the passengers were allowed to deboard safely.
A flash flood emergency has been issued until early Wednesday morning in Frederick County, Maryland, due to thunderstorms accompanied by heavy rain. Multiple water rescues took place in the area on Tuesday night after severe flooding was reported.
The National Weather Service said emergency crews responded to more than a dozen 911 calls for water rescues Tuesday night.
"At 9.04 p.m. EDT, emergency management reported widespread flash flooding in and near Frederick with numerous water rescues, water inside buildings, and many roads flooded," the National Weather Service reported.
Thunderstorms dropped up to 6 inches of rain in some parts of Frederick County.
"Up to six inches of rain have fallen and more heavy rain is moving back into Frederick over the next hour. Flash flooding is already occurring and may continue to worsen," authorities said, reported fox5dc.
Due to flooding, many roads in the region were submerged and water entered parked cars.
"Many roads are not passable at this time. The water is not easy to see in the dark. Please stay off the roads. We are responding to calls as fast as possible and tow trucks are in high demand right now," the Frederick Police Department tweeted on Tuesday night.
A man was swept away into Little Catoctin Creek of the Potomac River in Frederick County in his car. The car floated on the stream for several yards in Knoxville, Tennessee. He got of his vehicle and onto a little island nearby where the rescue crew found him and got him out of the water, reported Wusa9.
Six other people including a child were rescued from three vehicles that were trapped in floodwater. The vehicles were trapped at the intersection of N Market St and Schifferstadt Blvd.
More rain is expected Wednesday while flood concerns will continue through the week. A tropical system is expected to move into the area on Thursday heading into Friday, giving Florida a lot of rain, reported NBC Washington.
Patch.com reported that several places including Baltimore, Columbia, Pikesville, Middle River, Elkridge, Damascus, Millers Island, North Point State Park, Sparrows Point, Back River, Glen Burnie, Ellicott City, Dundalk, Towson, Catonsville, Essex, Woodlawn, Randallstown, Parkville and Eldersburg will experience floods in the coming hours .
"Right now the main concern that we have, based on our forecast, is for Thursday, with plenty of rainfall in the area," Isha Renta, a meteorologist at the Sterling, Virginia, office told fredericknewspost. "Flooding around the county is going to be slow to recede as the area continues to get persistent rainfall. With the small streams and creeks flooded, Ritter said rising waters can be expected," Storm Team 4 meteorologist Matt Ritter told wtop.com.
© Copyright IBTimes 2023. All rights reserved.