Easter Basket Ideas 2016: Gifts For Kids And Adults This Year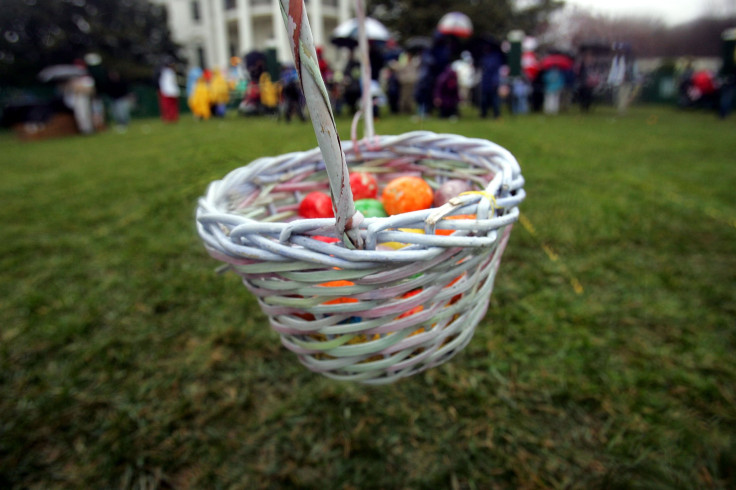 Easter Sunday is almost here! Eggs will be colored, people will search their yards for hidden holiday treats and plenty of candy will be eaten. For those who are still looking to put together an Easter basket for a loved one but are struggling with ideas, we've got you covered. From kids to adults, here are several gift ideas for you to consider this Easter.
Easter Basket Ideas for Boys
Chocolate bunnies are a great candy to put in anyone's basket, especially for boys. You can also throw in candy like Skittles, Reese's and Peeps. Mix things up for the sports fanatic with a new football, baseball or basketball to play with this spring. T-shirts or a hat of their favorite team can also be placed in the basket. For those who like comics and toys, "Batman v. Superman: Dawn of Justice" comes out this weekend also, so why not get an action figure of one of the two heroes to put inside the basket. If they don't like Batman or Superman, you can always get a figure of a TV or movie character they like.
Easter Basket Ideas for Girls
Like the baskets you can make for boys, chocolate bunnies, jelly beans and other candy are a safe bet to give as a gift to a girl. You can also branch off into many categories when looking for other items to throw in. For girls who like art, you can fill the basket with things like crayons, markers, paint and play doh. If you're putting one together for someone who likes dolls, perhaps you can throw in a Barbie or even a Disney princess. Makeup and other beauty supplies like nail polish could also be an option.
Easter Basket Ideas for Adults
Many adults try to stay clear of sweets and are too old for toys or other Easter treats. But there are plenty of choices when it comes to making an Easter basket for an adult. Gift cards are always a reliable option. Another choice is to treat your loved one (if over the age of 21) with alcohol. You can fill the basket with cans of beer, a small bottle of wine, or even chocolates filled with booze like these offered by CandyWarehouse.com. Some other picks for adults could be bags of coffee, movies, sports gear or even music.
© Copyright IBTimes 2023. All rights reserved.