Easy Labor Day Cocktail Recipes For The Best Summer Sendoff
Labor Day is all about celebrating the workforce, so that means it's time for most adults to kick back and relax--ideally, with a cocktail. IBT has rounded up some delicious easy cocktail recipes to help send off summer and start fall right.
Sparkling Pumpkin Pie — Labor Day basically marks the beginning of pumpkin spice season, so kick it off with a seasonal cocktail. This one from Sparkling Ice uses honey whiskey and is topped with whipped cream.
2 oz honey whiskey
.5 oz lemon juice
1 tbsp pumpkin puree
4 oz Sparkling Ice Crisp Apple
Whipped cream
Pumpkin pie spice
Directions: On top of ice, pour whiskey, lemon juice, and pumpkin puree into a cocktail shaker. Shake and strain into a rocks glass and add Sparkling Ice Crisp Apple. Top with whipped cream and a sprinkle of pumpkin pie spice.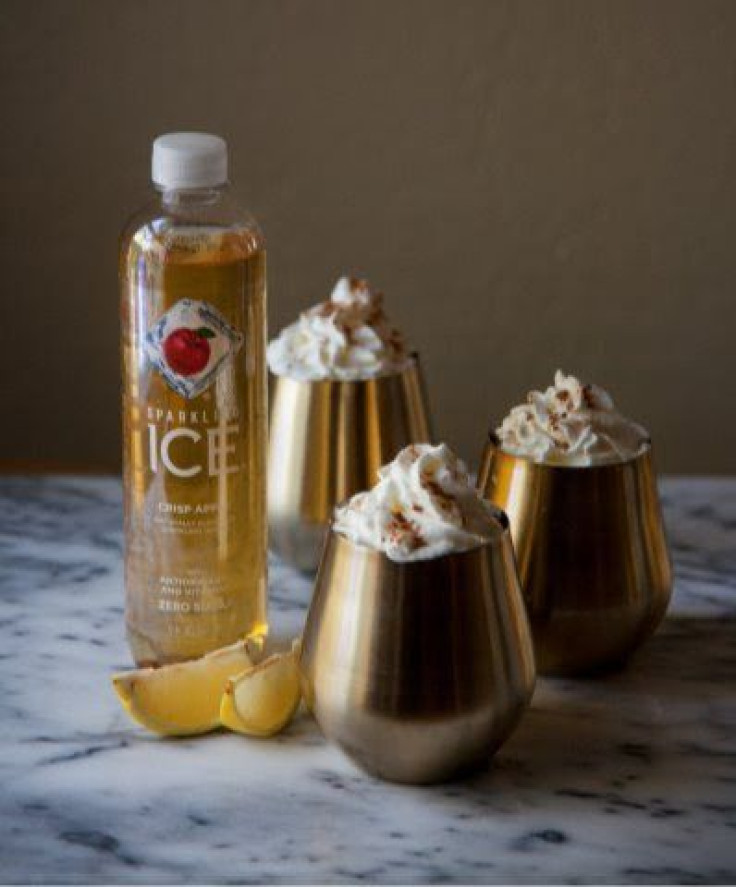 Reed's Watermelon Ginger Frozen Margarita — Say goodbye to fresh watermelon season with this delicious marg recipe from Reed's.
4 cups of cubed watermelon, frozen
3 oz lime juice
3 oz tequila
1 can of Reed's Ginger Ale
small watermelon wedges, for garnish
Ice (optional)
Directions: Add watermelon, lime juice, tequila and half a can of ginger ale in a blender, blending until watermelon is incorporated. Add remaining ginger beer and blend until smooth. Add a small watermelon wedge for garnish.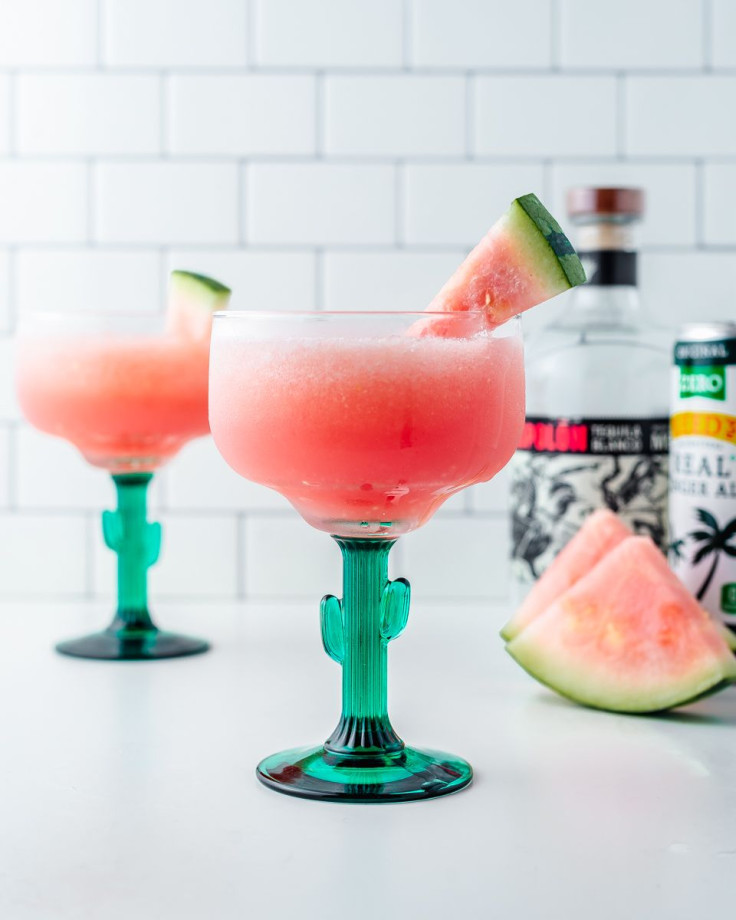 Barefoot Hard Seltzer Piña Colada — Dress up this hard seltzer with a bit of rum for an extra tropical taste.
1 Barefoot Pineapple & Passion Fruit Hard Seltzer
1 oz Coconut Rum
Directions: First, take a big sip from the can of Barefoot Pineapple & Passion Fruit Hard Seltzer. Then, top off with coconut rum, stir and enjoy.
Recuerdo Peach — Feeling just peachy about Labor Day? Recuerdo Mezcal has a refreshing and fruity concoction to help celebrate the end of summer.
1.5 oz Recuerdo Joven Mezcal
2 oz peach juice (or substitute peach jam if juice is inaccessible)
.25 oz lime juice
Tonic Water
1 oz ginger syrup (To make ginger syrup: Heat 1 cup water, 1 cup sugar, 4 ounces fresh diced ginger to a gentle boil and reduce to a simmer for 1-2 minutes while stirring. Pull off the heat and allow to sit for 30-60 minutes to infuse the ginger. Cool and strain the ginger.)
Directions: Mix all ingredients, except for the tonic water, in a shaker over ice. Serve in an old fashioned glass with ice. Top with tonic water and garnish with a slice of peach.
Sunny Cucumber Lime Mule — Smirnoff has a cucumber mule perfect for kicking off the fall.
1.5 oz Smirnoff Zero Infusions Cucumber and Lime
4 oz ginger beer (chilled)
1 teaspoon ground turmeric powder
3 lime wedges
Directions: Combine Smirnoff Zero Infusions, ginger beer, juice from lime wedges and ground turmeric in a copper mule mug. Stir and garnish with a cucumber slice, lime peel, and mint sprig.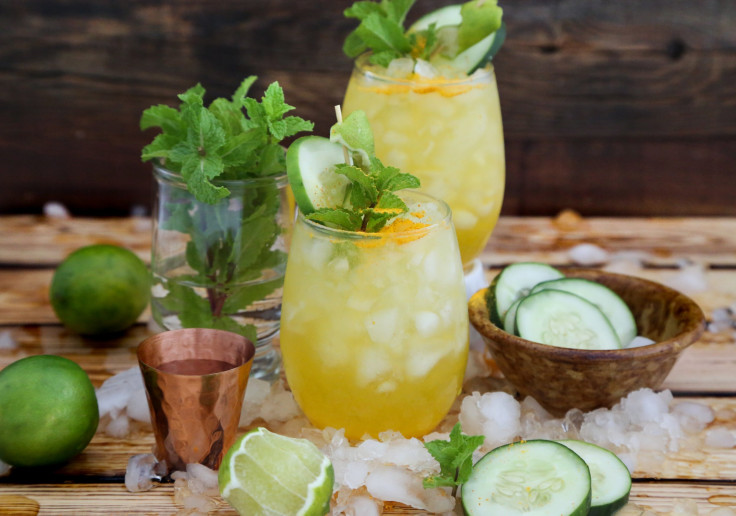 Cranberry Cooler — Ocean Spray has another super easy cocktail recipe for Labor Day.
2 oz vodka
2 tablespoons fresh lime juice
1 8.4-ounce can Ocean Spray Sparkling Juice Drink, any flavor, chilled
Lime slice for garnish
Directions: Combine vodka and lime juice in a tall glass filled with ice. Pour in Sparkling Juice Drink. Fill glass with ice. Garnish with lime slice.
Jalapeño Paloma — Avión is helping give everyone's summer sendoff a spicy kick with this paloma recipe.
2 jalapeño slices
1 lime wedge
0.5 part lime juice
2 parts Avión Silver
4 parts grapefruit sparkling water
1 part grapefruit juice
Directions: Rim the glass with lime juice and salt. Add the jalapeño slices to a glass. Squeeze the lime wedge into the glass. Muddle the jalapeño slices in the lime juice. Add ice to the glass. Pour in the tequila and grapefruit juice into the glass. Stir to combine. Top with the grapefruit sparkling water. Garnish with jalapeño slices.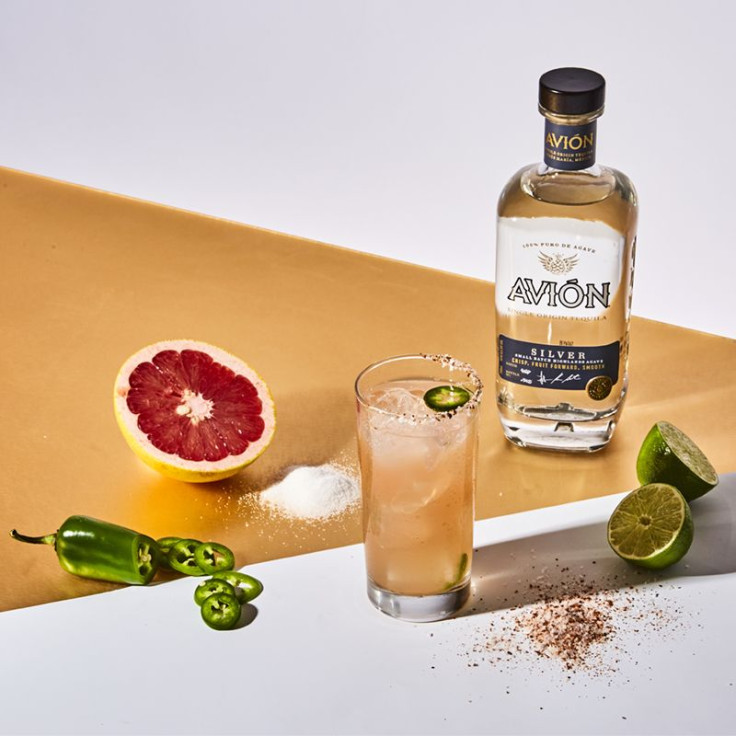 Americano — Hella Bitters & Soda Dry has notes of clove, allspice, bitter root and orange peel, making it the perfect star for an Americano. This easy recipe only needs a few ingredients.
1 oz Campari
1 oz Sweet Vermouth
Hella Bitters & Soda Dry
orange peel, for garnish
Directions: Simply combine these ingredients in a tall glass over ice and stir gently. Garnish with an expressed orange peel.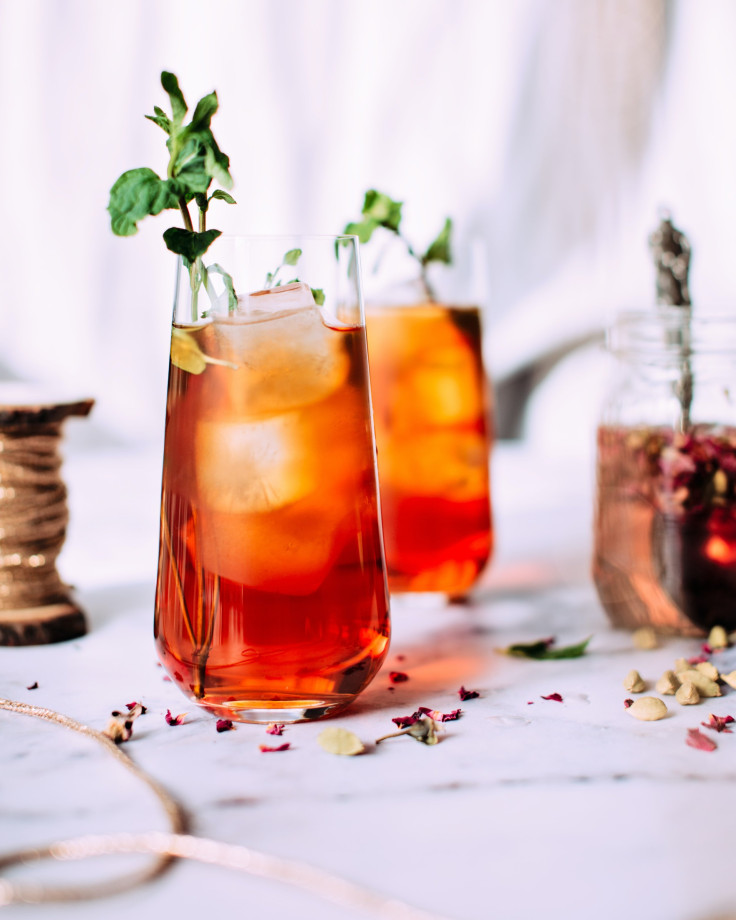 © Copyright IBTimes 2023. All rights reserved.