Ebola Virus US 2014: Homeless Man With Possible Ebola Found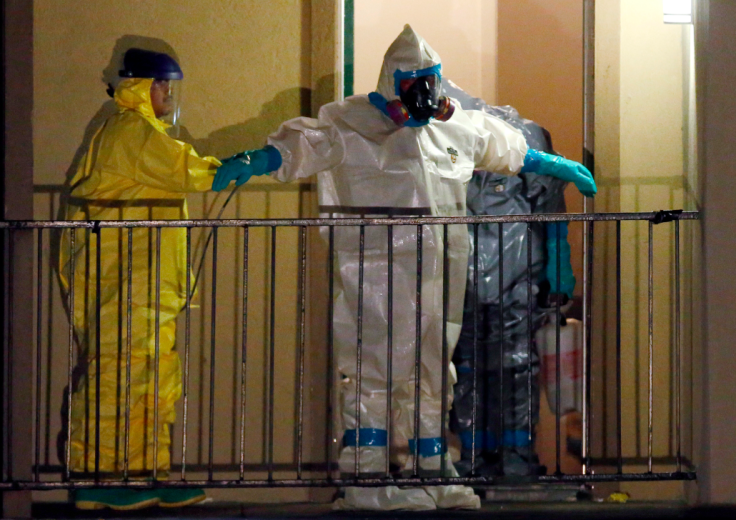 Texas authorities found a homeless man at risk of Ebola, NBC News reported Sunday. He reportedly came into contact with Thomas Eric Duncan, the first person in America to be diagnosed with the virus. Dallas County Judge Clay Jenkins said the person, who was preliminarily identified as Michael Lively, was a "low-risk individual."
"We are working to locate the individual and get him to a comfortable, compassionate place where we can monitor him and care for his every need for the full incubation period," Jenkins said in an emailed statement before Lively was located. "I want to emphasize that he is a low risk individual and we are doing this out of precautionary measures."
A reporter for KTVT-TV, Dallas, tweeted a picture of Lively, the person who reportedly came into contact with Duncan. He said officials described him as a "panhandler."
He was purportedly in a group of 38 people who were tested for Ebola and then went "missing," Dr. Tom Frieden, director for the Centers for Disease Control and Prevention, said during a press conference. The man did not exhibit symptoms of the deadly virus, but officials want to watch him during the full incubation period as a precaution, The Dallas Morning News reported.
The director said the CDC was flooded with calls, as many as 800 a day, after Duncan was diagnosed with Ebola, NBC News reported.
Frieden was positive about curbing the outbreak in Dallas. He had "no doubt" the U.S. would stop Ebola "in its tracks" but noted Duncan "has taken a turn for the worse." He was listed in critical condition, the hospital said.
Some African immigrants in Dallas are worried about a possible backlash after Ducan knowingly traveled to the U.S. even though he came into contact with someone who ultimately died from the virus, Reuters reported. "Some people around here see us as bringing the disease and that's just not right," a Liberian, who asked to be called Sekou, said.
Follow me on Twitter @mariamzzarella
© Copyright IBTimes 2023. All rights reserved.